Cummins, one of the top makers of diesel and natural gas engines for commercial trucks, last week launched a Class 7 heavy-duty electric truck cab that features an advanced 140kWh battery pack. The company plans to rollout this new innovation to bus operators and commercial truck fleets beginning 2019. The tractor cab which weighs a whole 18,000 pounds was named AEOS, a Greek mythology used to describe one of the four-winged horses driving the Sun God chariot, Helios, across the sky. The name suits this model. However, the innovative Class 7 modern hauler tractor is fully functional and capable of hauling a 22-ton trailer.
Moving at a range of 100 miles, the Cummins electric power train is especially designed for the urban delivery vehicles (such as the food delivery or beer trucks ), and for short haul trips in and around ports and other terminals. Demanding a full charge at a charging station after an hour of driving at a 140 kWh, the main goal of Cummins is to get the duration to just 20 minutes by year 2020, significantly cutting down time for its business clients. Production is scheduled to begin in 2019. The company also plans to roll out another version with an extended range, and which uses an efficient diesel engine as its on-board generator. This new model will be available by 2020, and will offer a range of up to 300 miles between charges and 50 per cent fuel savings when compared to the existing diesel hybrids which give zero emissions.
Given the limitations of the current battery technology, Thomas Linebarger, the Chief Executive of Cummins stated that the Class 7 truck cab falls under the "stretch application" category for the more heavy duty electric trucks. When it comes to the Class 8 semi tractor-trailer (also referred to as an 18 wheeler), an electric powered train may not make much sense given the larger loads they ferry and the longer distances they cover, Linebarger added. Instead of building trucks, Cummins will supply highly integrated battery electronics system, and expects to source the cells from an unnamed provider. The famous Tesla is well-established and produces its own battery cells at a massive Nevada-based "giga-factory".
Cummins' announcement precedes Tesla's plan to unveil its electric "semi" truck in a few weeks' time. Tesla, a renowned manufacturer of premium plug-in cars has not given any details concerning the project, including its truck classification. However, in its report sometime last week, Reuters noted that Tesla will be targeting the regional hauling market with an electric big-rig that boasts a working range of between 200 and 300 miles. By making its announcement way ahead of Tesla, Cummins is stumping its authority as a strategically positioned key player in the competitive commercial truck market, even when the market appears to be shifting away from its core business–the diesel engine.
"There are more technologies coming into economic relevance than we've seen in my career, ever," Linebarger said in an interview. "This is what we do. We feel we do better when technologies are shifting."
Since its inception some 98 years ago, Cummins has established itself largely through innovation, especially during shifts in regulations and customer preferences. Over the years, the company has been at the forefront of environmental changes, adhering to stricter air standards even when their competitors resisted. This move brought about a shift from 2-stroke to 4-stroke diesel engines, and led the development of after-treatment systems for NOx particulates.
For nearly a decade, Cummins focus has been on electrified powertrains and fuel cells, and the company is very confident that it is well-positioned to remain a lead in the industry despite the fierce competition from new market entrants like Tesla, Proterra and Nikola Motor Company.
"All those competitors we take very seriously," Linebarger said. "They're innovative, well-funded and have a technology mindset, much like Cummins." Ability to understand its customers' needs gives Cummins an edge, he said.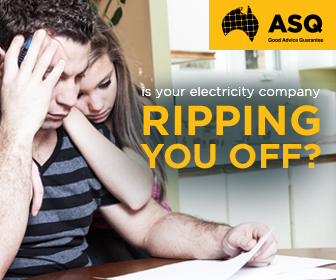 Advertisment - Learn more
"We know that we cannot have one solution for everybody," he said, which is why Cummins will continue to provide a variety  of power technologies — including electric, diesel, natural gas and future alternative fuels — for different applications. "We need to make sure we have the right technology for the right application," he said. "Even if the electrified power train replaces the internal combustion engine completely, that's still a 20- to 25-year transition period customers have to manage through. If we have good technology, they'll want to buy it from us."