One of largest car park solar canopies fitted at Flemington's Sydney Markets was officially unveiled in Australia on Tuesday by NSW Planning Minister Anthony Roberts.
The solar array which consists of a whopping 640kW forms part of a car park extension costing $14 million, and which is expected to provide 350 additional parking spaces in the innovative multi-level car park and a modern good lift weighing 4.5 tonnes.
The solar PV array will avert around 936 tonnes of the toxic carbon dioxide emissions per year, an equivalent of removing approximately 522 small cars off our roads.
Flemington is situated in Homebush West, a Sydney suburb. The locality has been receiving a significant amount of solar irradiation levels of about 4.36 kWh/square metre.
Despite not being the first solar energy system at the locality, it's worth noting that it's by far the largest. Combined, Sydney Markets now record 900kW of clean energy capacity.
"In recent years Sydney Markets has unveiled many ground-breaking initiatives as part of our commitment to sustainability and our community. The upgrade is another successful step towards our goal of being the greenest food market in Australia," stated Bradley Latham, the CEO of Sydney Markets Limited.
"By investing in large scale solar infrastructure, we have improved the markets' green credentials, while reducing its consumption of energy from fossil fuels."
Sydney Markets Sustainability Efforts
Sydney Markets Limited has also made several other sustainability efforts including a feasible recycling program.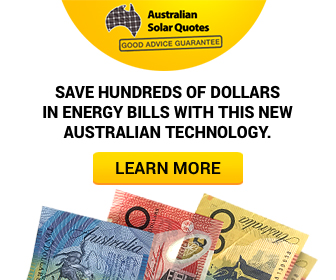 Advertisment - Learn more
1,200 tonnes of pallets recycled in 2016.
50 tonnes of polystyrene is collected and recycled each year.
Organic waste is moved to an anaerobic digester facility and duly converted to green energy and fertiliser
More than 1,400 tonnes of cardboard are recycled annually.
Old concrete slabs are reused as road base for all new concrete slabs.
More than 50 tonnes of plastic waste is sold each year and recycled into other products
6,000 tonnes of general waste is transported to a bioreactor facility.
Sydney Markets claims it has supplied 1,800 MW hours of clean energy able to power 247 households annually through its waste processing activities at the anaerobic and bioreactor digestion facility.
Since its inception some 200 years ago, Sydney Markets has flourished to become the biggest wholesale fruit, flower and vegetable markets in Australia – besides being one of the biggest food distribution centres in the Southern Hemisphere.
Approximately 2.5 million tonnes of fresh fruit and vegetables are sold via Sydney Produce Market and Sydney Growers Market each year.