South Australia successfully managed to avert impending blackouts after 600MW of power generation capacity were abruptly lost, right as Adelaide welcomed the Clipsal 500 and Adelaide Festival.
At exactly 3.35pm on Friday 3 March, ElectraNet's switchyard experienced spot fires after one of the voltage transformers exploded. The switchyards are situated right next to Torrens Island Power Station B.
Besides resulting in no injuries, the incident tripped three of the four generating units of the power station. This led to the disconnection of about 400 MW worth of generation. Pelican Point Power Station's 220 MW of electricity generation was also left tripping off.
According to Electranet, the loss of power supply was immediately replaced through import of more electricity from Victoria using the Heywood interconnector. Thankfully, the system kept working as expected under those strenuous circumstances.
Renewable energy sources like wind and solar also played a huge role in successfully averting a possible load shedding.
Tom Koutsantonis, the South Australian Energy Minister reportedly said that blackouts would have occurred were it not for wind and solar energy stepping in to save the day.
Based on information sourced from the Australian PV Institute, small-scale solar PV system owners were producing 13.73 per cent of South Australia's electricity by the time transformers exploded at 3.45pm.
Even more interesting is the fact that SA was generating the highest level of solar energy than any state in the nation at the time. Just before the incident, solar panels were supplying 20 per cent of the entire state's electricity demands.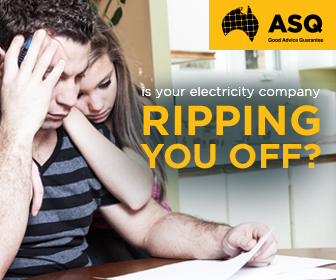 Advertisment - Learn more
Australia's Clean Energy Regulator says over 205,000 small-scale solar panels have been installed throughout South Australia. Despite the state's population falling below 1.7 million, SA boasts one of the nation's leading installation rates per capita.
SA also produces 1,576MW capacity of wind power—the highest capacity in Australia. In 2015, 40 per cent of the state's electricity needs were met by clean energy sources.
ElectraNet continues to repair and/or replace the damaged equipment, with the first connection point planned for repair before end of last week. The other connection point's repair is expected to take up several weeks before its completion.
An independent investigation into the event is already underway; the latest in a cycle that began in September last year with a statewide blackout, followed with a major incident in November and the recent load shedding event in February this year.