The first round of the Advanced Energy Challenge (AEC) for the New South Wales Government is inviting proposals on energy storage.
The AEC will support projects focused on helping the state transit to a more secure, affordable, reliable and sustainable energy future. According to the Minister for Industry, Resources and Energy Mr Anthony Roberts, the program will primarily generate new ideas, and turn them into effective business models and technologies.
Rather than fund the projects, the Challenge will provide in-kind government support. This features elements like advice on how to navigate government approvals and regulations, as well as government procurement in presentation, testing and commercialisation of ideas, business models or innovative technologies.
The first round's expression of interest comes to a close on 5:00pm, February 3, 2017. The AE Challenge is open to all, meaning anyone can participate. More information can be sourced here.
Proposals that make it to the screening phase will receive invitation to pitch to an Expert Evaluation Panel. Further assessment of the proposals will eventually narrow down the field; therefrom the Minister for Resources and Energy will have the discretion to determine the proposals to progress to the negotiation phase.
The first round will act as a pilot program. If it succeeds, the AEC will initiate more rounds in various energy related areas including renewables, smart meters, networks and the internet of things.
Based on a statement by the NSW government, one of the main objectives of the Challenge is to confirm to the world that New South Wales is simply the best "place to be" when it comes to trial and demonstration of advanced energy innovation.
The AE Challenge falls under the state's Advanced Energy Strategy, which uses the same process adopted by the NSW Government to create its Renewable Energy Action Plan.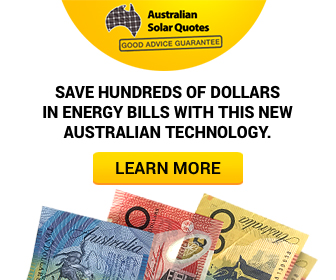 Advertisment - Learn more
Energy storage is really a hot topic in NSW and especially now that the state's legacy solar feed-in-tariff; the Solar Bonus Scheme has ended. The change is poised to affect more than 140,000 participants who registered with the program prior to May 2011.
To mitigate the effects of the closure of the Solar Bonus Scheme, most solar households have been evaluating several options including installation of a new-generation battery storage systems.
IMAGE via  CC BY-SA 3.0, Link