Enphase has announced its participation in the world's first ever apartment building project that combines solar panels, in-house battery storage and energy management software—all happening in Australia.
The system is being installed on a building situated in Newtown, Sidney; and will be managed by Stucco, a student housing co-operative.
The energy storage system will feature 30 kilowatts of solar PV systems, 114 Enphase S230 microinverters and 36 large Enphase AC Batteries. Jointly, the batteries provide 43.2 kilowatts of storage capacity, making it the largest Enphase storage system ever commissioned in the world.
The storage system is expected to meet up to 80 percent of the apartment's energy requirements. The building will house 40 tenants.
"In addition to being the largest Enphase Storage System commissioned since the Enphase AC Battery was launched in Australia in August 2016, this project illustrates how solar and storage can co-exist in multi-unit residential buildings", said Nathan Dunn, the managing director of Enphase Asia-Pacific.
The AC Battery manufactured by Enphase is a reasonably priced modular system, which allows system owners to add storage capacity as the need arises. Both Australia and New Zealand have experienced a sharp increase in the demand for AC battery and the company projected in September that 70,000 of Enphase batteries would be purchased in the two countries this coming year.
Enphase micro inverters are also becoming a popular solar product; with an estimated 13 million systems having been shipped globally so far. Over 540,000 Enphase residential and commercial systems have been installed across the globe.
Unlike the conventional string inverters usually installed alongside many residential and commercial solar panels, micro-inverters operate independently, with a compact unit selected to associate with every panel in the array. Ideally, if one solar panel malfunctions, it will not affect the performance and electricity generation of the whole system.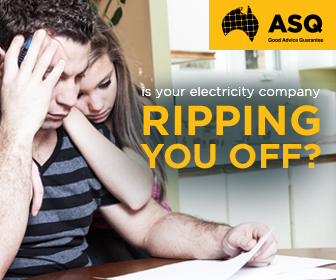 Advertisment - Learn more
Additionally, the Enphase range of Energy Storage products includes Envoy, a small electronic device that acts as the "brains of the system". Envoy works by gathering performance data, enables remote troubleshooting and delivers microinverters firmware updates. Using the Enlighten software, system owners can closely monitor the performance from any location with an Internet connection.
Enphase Energy Storage is another great example of solar systems and related technologies joining the "Internet of Things" (IoT).
In late November, Enphase announced it had received a Smart Solar Award UK 2016. The company's home energy solution product scooped the Smart Solar Technology Innovation category.
"This solution represents one of the most compelling and technologically advanced residential energy solutions in the world today, offering maximum energy savings for homeowners," stated Peter van Berkel, the general manager of Enphase Europe, Middle East and Africa.
IMAGE via Maury Markowitz