Emu Downs Solar Farm in Western Australia is expected to commence construction anytime following a funding agreement entered into with the Australian Renewable Energy Agency (ARENA).
This project is one of the 12 funded by ARENA through its large scale solar competitive round.
The construction of Emu Downs Solar Farm is inspired by the APA Group and would generate enough electricity to power 6,700 households while creating about 100 new jobs during its development. The solar farm will also be the first in WA to be co-situated with wind turbines.
Ivor Frischknecht, the CEO of ARENA said the agency's support for Australia's large scale solar would enable solar plants like Emu Downs to find it cheaper to construct and supply efficient and reliable electricity to Australians.
"Emu Downs Solar Farm would not have been viable just a few years ago," said Frischknecht.
"ARENA has been instrumental in driving down the cost of building a solar farm in Australia. The ARENA funding ask for big solar projects has dropped significantly from half of total project costs to just 10 per cent on average. In this latest funding round, every dollar of ARENA funding is leveraging $10 from other sources."
Emu Downs Solar Farm has also signed a 12-year power purchase agreement to sell its power and generation certificates to Synergy, an energy retailer.
The Emu Downs solar farm is designed to share its facilities and transmission connection with APA's 80MW Emu Downs Wind Farm.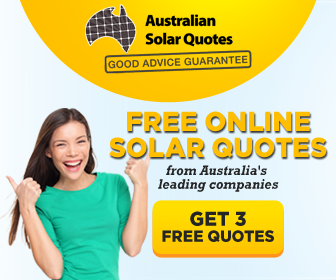 Advertisment - Learn more
"As solar generates energy during the day, wind farms tend to generate more power overnight in WA," Frischknecht said. "Co-locating wind and solar delivers more continuous energy generation and makes good business sense."
According to new ARENA-supported findings, there are approximately 1GW of potential opportunities for adding solar to existing wind farms to generate enough electricity to power 700,000 homes.
Emu Downs Solar Farm is set to be completed in January 2018.
Thumbs Up for the 100MW Sun Brilliance solar power plant
Also based in Perth, WA, Sun Brilliance solar Energy Company has received approval from the Mid-West Wheatbelt Joint Development Assessment Panel to go ahead with the construction of the proposed $160 million 100MW solar farm in Cunderdin, situated east of Perth.
Once completed, the single-axis tracking solar farm will become the biggest solar power plant in the state.
"Rooftop solar has dominated the Western Australian market in the past five years, while the rest of the world has largely built utility-scale solar farms – our competitively-priced 100MW solar farm will change forever the way electricity generation in Western Australian is viewed," said the director of Sun Brilliance, Professor Ray Wills.
The company plans to sell its electricity at the spot wholesale energy market through a merchant model instead of a Power Purchase Agreement.
Construction of the farm will commence after the company finalises approval from Western Power. As at now, the financing for the $160 million has not been finalised and would consist of 30 per cent equity and 70 per cent debt.
Sun Brilliance has not been financed by ARENA, said the CFO and executive director Kalwant Dhillon, "as the project stacks up commercially, especially given current favourable interest and LGC rates, improvements in engineering, solar panel and other hardware pricing, and the Australian dollar is also proving to be resilient".
The Cunderdin plant is expected to become operational by end of 2017.