Take a moment and think about the number of Tesla Powerwall 2 or other household storage batteries South Australia needed to prevent its last power outage.
It only needed around 100,000 storage batteries to cover the loss of 220 megawatts that malingered during the recent five or six hour power outage. The overall cost is estimated at $1 billion based on the cost of installing a 13KWh Powerwall 2 battery which goes for $10,000, a brand which currently tops the market.
Obviously, these battery storage systems first needed to be set up strategically to export electricity instead of hoarding it.
Moreover, this is just another indication that battery storage systems are moving swiftly, and the Energy Minister Josh Frydenberg better be careful when treading his plans to increase the fixed network charges in a bid to help the government bridge the gap between solar-battery homes and non-solar homes as they clutch their utility bills.
Energy Networks Australia / CSIRO Network Transformation Roadmap
Fairer tariffs can generate cost savings for customers as well as offer incentives to encourage households with solar + battery to transfer energy back into the grid during periods when the demand is high.
Move them away
CSIRO and the Energy Networks Association plan to push them away in their Electricity Network Transformation Roadmap which aims at shifting $1.4 billion of the fixed network charges from non-solar consumers (both homes and businesses) onto solar + battery customers by 2027, while paying solar and battery households $1.1 billion to export the excess energy into the grid when the demand is at peak. The available figures to 2050 are larger.
With this, the two networks hope to save big in network investments and convince the remaining 10 per cent of customers that CSIRO thinks could leave the grid for good come 2050.
However, if the changes in tariff are not streamlined, they may have a negative effect and even heighten the death spiral. Even though grid independence may not sound practical for many customers, but it could happen sooner than most of us expect.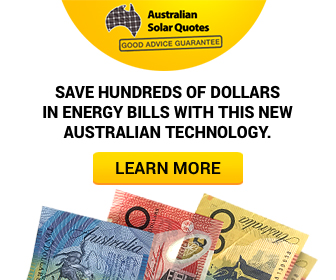 Advertisment - Learn more
Currently, the bargaining power of households with solar battery is so unpredictable and looks more like the shoe is on the other foot, remarks Bruce Mountain, the director of Carbon + Energy Markets.
Alan Finkel, a chief scientist is already trying to cope with the rapid transformation experienced in the energy industry in his review on how power system stability and security of electricity supply can be sustained with more renewables and less "synchronous" coal production in the energy supply mix.
The federal and state energy ministers ordered the review following South Australia's statewide blackout late September. Professor Finkel tabled the interim report before the federal, states and territory leaders.
The federal government is expected to release the climate policies terms of reference for review which should be completed sometime next year, and the availability of more information is seemingly having great influence on matters to do with renewable energy despite the former PM Tony Abbott's plea to Malcolm Turnbull to remain tough on the issue.
Notably, the idea of increasing fixed costs to achieve a sense of balance to manage the burden of network costs with focus on solar and non-solar households has been debated for years.
Fixed network charges take about two-fifths of power bills for solar households, and up to twice this percentage for non-solar households, says Mountain. This proportion is much higher compared to other countries.
Energy retailers also include fixed fees that account for almost three times more than the normal network fixed charges, and this can never be pushed further in competitive markets for fear of losing out on customers.
"Increasing the proportion of the bill that is fixed might backfire by stimulating entrepreneurs to find ways to help customers completely abandon the grid," Mr Mountain said in a commentary to be published soon by Cornwall Energy Associates in Britain.
Batteries are timely
"Is this really what distributors and retailers would want? A diminished role as provider of back-up supply might not be a role that retailers and distributors covet, but they might think it preferable to losing the customer altogether."
Already, batteries can power a single home or company all through a blackout and the price per kilowatt has plunged to a level where they make more economic sense at a household level.  Grid scale storage is probably half the cost or even less, Mr Mountain added.
In spite of all this, penetration is still very low and could take time to make any significant difference, he remarked.
"But if they do, and if they stimulate further distributed production, the impact on distributors, retailers and large-scale producers will be severe.
"For Australia's governments concerned to keep the lights on at affordable prices, the rise of batteries might be seen as a godsend, at least for those customers able to take advantage of them."
IMAGE via Alejandra Palés