The announcement regarding the closure of Hazelwood Power Station has finally been made, and just as expected, opinions differ about the effect of its cessation on electricity prices in NSW, Victoria and South Australia.
Commencing operations in 1971, the large 1,600MW capacity power station has been supplying up to 25% of Victoria's total baseload electricity. This has been through the burning of brown coal—the filthiest fossil fuel used to generate power.
This power station alone generates over 15 million tonnes of greenhouse polluting gases annually. This translates to over 15 per cent of Victoria's annual carbon gas emissions and 3 per cent of Australia's annual greenhouse gas emissions.
In addition to the greenhouse gas emissions, the facility also produces 7,800 tonnes of hydrochloric acid and uses 27 billion litres of water each year.
The obvious impact on human health from the facility's generation of brown coal-fired electricity compelled hundreds of Australian health professionals earlier this year to appeal to the Victorian Premier to commit to a timeframe for closing down coal-fired power generation stations in the Latrobe Valley.
As a matter of fact, Hazelwood has to go. It's simply filthy and antiquated; one of the worst polluting power stations in the world. It certainly has no place in today's carbon-constrained space.
The shutting down of Hazelwood is not a shocking new development in Australia since the writing has been on the wall for several years. So get ready with your recommendations for replacements.
In 2010, Environment Victoria published an enlightening report that detailed how Australia could replace Hazelwood with cleaner, renewable energy projects including solar power by the fall of 2012.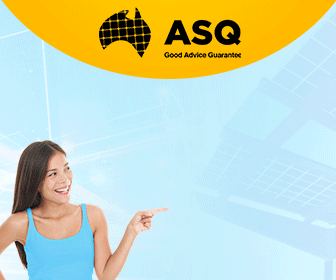 Advertisment - Learn more
6 years later and it looks like the demise of the facility will become reality.
So what impact will the closure have on power prices? Well, it all depends on who you ask.
Roger Dargaville, the Deputy Director of the Melbourne Energy Institute says if the vacuum left by Hazelwood's demise is filled by the excess energy capacity in NSW, "then all things being equal the impacts on the overall costs of running the system would be modest."
However, Mr. Dargaville admits that "predicting what will happen to electricity prices in the future is harder than picking the winner of the Melbourne Cup."
A modeling released by the Victorian Government shows residential electricity bills could increase by between 4 and 8 per cent.
Right across the neighboring South Australia, The Advertiser reports that Hazelwood's closure could increase the already high SA electricity bills by an additional 10 per cent or more.
Predictions provided by others earlier this year peg price upsurges in the range of negligible to 25%; based on where you live and when it happens.
If Hazelwood's loss will have significant impact on electricity prices, then it will make the uptake of solar power systems and battery storage a more attractive proposition.
Image credit: Simpsons fan 66 at English Wikipedia, CC BY-SA 3.0, Link