It's official – Australia has surpassed the 5GW target for rooftop solar penetration. The Clean Energy Regulator released new data revealing that 1.58 million homes and businesses have installed a total of 5.1GW of rooftop solar. 
The 5.1GW figure can be equated to 5,105,116kW (kilowatts) or 5,100MW (megawatts). The average installation size in Australia currently stands at 3.2kW, even though the average size of new solar installations is approximately 5kW.
As a result of Australia's 2.57 million small-scale solar power systems, the 5GW threshold was actually reached in July but the data from the CER was not updated immediately. 
Small-scale Solar Declining
The small-scale solar energy market, which still enjoys support from a federal government rebate but not state-based feed-in tariffs, is currently struggling for traction, and people are expecting to see a rebound as more homes and businesses eye the possibility of battery storage.
According to the CER data, approximately 72,000 homes and businesses have installed rooftop solar in the past year alone, but installation rates appear to be at their lowest since 2009 (when the feed-in tariffs were introduced) – with a peak of 360,000 in 2011.
Power Companies Increase Large-scale Solar Investment
The decline in small-scale solar installations appears to be countered by growth in the large-scale solar sector. Research from industry analyst Sunwiz shows that the sector has started regaining pace after a slow start earlier in the year, but is still lagging behind 2015 by roughly 5.7 percent. The big retailers, AGL and Origin Energy are also increasing their share of solar installations.
More Sunwiz data reveals that Queensland remains the largest solar state, with 1.56GW of capacity, and is expected to be the first state to hit the 500,000 installation mark. The next state is NSW with a capacity of 1.1GW. Victoria is also likely to smash through the gigawatt mark in the near future.
In addition to growth in residential solar penetration, Australian commercial solar installations are also on the rise with 365 small-scale systems installed around Australia in the last month alone.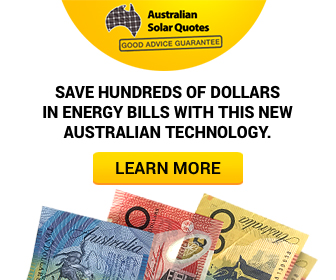 Advertisment - Learn more