Australia's large-scale renewable energy sector is once again facing the prospect of "falling off a cliff" unless effective long-term financing strategies are established.
In 2015, a report by Bloomberg pointed to financial distress in the renewables industry as the main reason why investment in large-scale renewable energy industry fell by 90 percent in the 12 months leading to 31 March 2015 to just AUD$206.9 million (USD$192 million).
At the time, only one large-scale renewable energy project had been financed to the tune of only AUD$6.6 million in the first quarter of 2015, down from the AUD$46 million in Q1'14.
Fast-forward to June 2016
New Findings by Market Forces have uncovered what many in the renewable energy industry dread— Australia's four biggest banks (ANZ, NAB, Westpac and Commonwealth) have been funding fossil fuels at the expense of renewable energy investment.
The report reveals that the four banks have financed three-quarters of Australia's fossil fuel deals, sinking $36.7 billion into the projects. Additionally, clean energy industry funding has been at record lows – causing the sector to languish further.  
Despite the federal government's climate pledges, the study concludes that our four major banks are a definite financial linchpin for major fossil-fuel projects, and will play an integral role in upcoming projects including the proposed mega coal mines in the Galilee Basin and the expansion of the coal export terminal project at Abbot Point.
"This is what you see when you have years of stagnation and cutting into renewable energy policy," said Julien Vincent from Market Forces.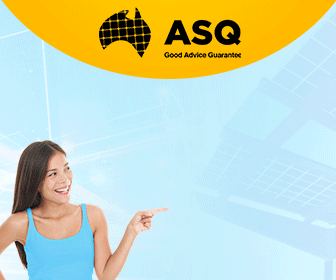 Advertisment - Learn more
Many industry experts say clean energy is facing a sorry state of affairs and increasing fossil fuel investment is a sad reflection of the situation in an industry critical to carbon reduction and climate action.
Big Four Bank Lending to Fossil Fuel Projects and Companies
According to the Market Forces' study, only $162m was loaned to renewable energy projects in the first six months of 2016. Notably, the big four banks loaned $5.5bn to Australia's fossil fuel sector in 2015, and again, since 2008, the fossil fuel industry had received six times more than what the renewable energy sector received in funding from the biggest Aussie banks.
The study also uncovered that for every dollar loaned to the renewable energy sector, six was loaned to oil, coal and gas. Commonwealth Bank had the worst ratio of fossil fuel to renewables lending, with almost $13 loaned to fossil fuels for every dollar to renewable energy since 2008.
When reached for comment on their continued lending to Australia's fossil fuel projects, the banks remained adamant that they are committed to supporting and lending to the clean energy sector.
Julien Vincent did note, however, that inadequate local investment in renewables wasn't entirely the big fours' fault.
"This is what you get when you have years of debate about whether the renewable energy target should be cut and you have a carbon price that is cut and then you have a billion dollars taken out of the [Clean Energy Finance Corporation] to paper over cracks, trying to protect the reef," he said. "There is so little going on and so little to invest in now."
That analysis was confirmed by Commonwealth Bank's spokesman, who told the Guardian: "The limited number of renewable energy developments, and therefore financing opportunities in Australia, has resulted in the majority of CBA renewable financings being offshore in the last year and we have been active in both Europe and North America."
However, Vincent added that the four banks had commitments to invest in the renewable energy sector and if the current government policy was a hindrance, they should have publicly called for change.
"They're getting credit and applause for carbon reduction and renewable energy – so where are they in the public debate?" Vincent said. "Why aren't they saying 'hey we're doing our best but there aren't enough opportunities being created'?
"They're four of the biggest and most powerful companies in Australia and if they want policies that would let them unlock this finance – which is in the tens of billions of dollars ready to deploy – then they could get them."
The Impact of Dwindling Investment In LREP
There's much speculation about the future of clean energy in Australia and the prospects of big banks increasing their lending to new renewable energy projects over the next four years while significantly cutting support to the dirty fossil fuel industry.
The impact during the investment freeze in 2014 when the then Abbott government sought bigger cuts was so dramatic that large-scale investments dried up. Since then, utilities have avoided new contracts while financiers baulk at the market's uncertainty.
The latest statistics from Bloomberg New Energy Finance (BNEF) indicate that investment in large scale renewables, like solar and wind, slumped to $US69 million – the same levels seen during the investment freeze.
This means unless investment in large scale assets picks up before the fall of this year, chances are the large-scale renewable energy target will fall short by 2018.
Currently, almost all the investments in large scale renewables come from projects commissioned by the ACT government along with its reverse auction scheme, and the Clean Energy Finance Corp. And there are dozens of viable projects in the pipeline still struggling to get funding.
Continuous Investment in Innovation and New LRE Projects
According to a 2015 UN environment program figures, the global investment in renewables grew more than twice that of coal and gas-fired power generation. In the financial year 2014-2015, an unprecedented record of approximately US$320bn was injected into renewable energy worldwide but Australia's investment over the same period fell by 31%, with government plans to cut the renewable energy target squarely blamed for the plunge.
Australian Solar Quotes notes that the bulk of clean energy investment in Australia has been held up by small-scale investors like businesses and homeowners investing in rooftop solar panels, and increasingly in the innovative battery storage technologies.
Strong bipartisan support within the energy sector, combined with the political uncertainty and lack of commitment to long-term renewable energy policies means existing large-scale renewable energy projects will suffer financial impairment, hence subjecting many businesses and investors to financial doom.
As it stands, Australia's large-scale renewable energy sector faces an urgency to compete against existing fossil fuels so as to meet the 2020 RET.  To get there, all stakeholders must collaborate and seek to break the partisanship evident in the cautious clean energy market.
This article was originally authored by Darryn Van Hout and published by Solar Storage Magazine