Australia is now home to more than 23.3 million solar panels- that's at least one module for everyone in the country.
According to SunWiz, a solar consultancy firm, the 1,500,000th solar power system was installed on the 22nd of December, 2015.
Clean electricity is being generated by over 4.65 gigawatts of sub-capacity systems all over the country, and solar homeowners are saving loads of money on their power bills.
Australia has the largest amount of solar installations per capita compared to anywhere in the world- approximately 18 per cent of Australian homes have a solar PV system installed, said SunWiz.
"Australia ranked 8th in the world for capacity installed in 2014, and is likely to be a top-10 country for installed capacity in 2015," they stated.
Australia's state-wise rankings
In terms of each state, Queensland is leading the way with the highest number of solar power systems installed in the country; a huge 464, 000.
Proportionally, South Australia has the highest levels of PV installation, with 30 per cent reaping the benefits of solar power.
The Northern Territory falls in last place in terms of proportion and number of systems installed, with a small 5,000 installed systems, making up 7 per cent overall.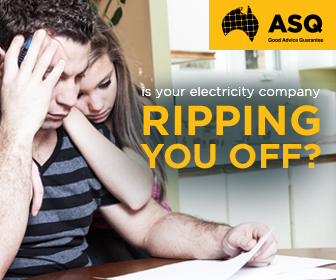 Advertisment - Learn more
Over 2.5 per cent of Australia's total electricity needs are being satisfied by solar energy, and while that might not sound like much to some, it's certainly a valuable number.
This amount of electricity is valuable because solar power systems generally produce the biggest amount of power in time periods that correlate with high demand.
Thus, the need for additional mains grid infrastructure is reduced, as well as the amount of increased cost generation from power stations that are peaking. This cost of this can sometimes exceed $13 per kilowatt hour.
Predictions for 2016
SunWiz predicts that this year the solar residential market will contract slightly, and the commercial solar medium and small sectors will grow by 10 to 20 per cent.
The large-scale sector is also expected to grow as more and more companies wake up to the benefits of solar and are aware of how much they can save on energy bills.
However, utility-scale projects aren't expected to show their faces any time soon in Australia.
According to SunWiz, "… the focus will be upon earlier stages of project development, with utility-scale project deployment starting in earnest in 2017 and growing from there."
The battle over Australia's Renewable Energy Target (RET) started by previous Prime Minister Tony Abbott put the utility-scale sector in a quite unstable state. After a drawn-out 18 month issue it was eventually settled last June, promising the sector a sunnier future.
Photo courtesy of Kate Ausburn