The biggest floating solar farm in Europe is being constructed on a reservoir near Manchester by water giant United Utilities in order to cut their energy costs.
The £3.5m (AUD $7.5 million) project contains 12,000 solar panels floating on the Godley reservoir's surface, covering 45,500 metres squared, which makes Britain's 800-panel scheme from last year seem small.
This will make it the largest floating solar farm in Europe and the second largest floating solar farm in the world, with a project in Japan sitting at the top.
United Utilities' goal is to curb their energy costs with the 2.7 Gigawatt per year of renewable, carbon-less power that is expected to be generated.
The company has stated that the project is predicted to assist keeping their customer's water bills low, as well as reducing energy costs.
Construction in Greater Manchester is expected to start early November, where a third of the water required for a water treatment plant will be provided.
Largest floating solar farm hopefully completed by Christmas
The company said they hope to finish installation of the project by Christmas time, to attempt to avoid an impact from planned cuts of solar subsidies by the government next year.
Under the new expected proposals, the total given to homeowners through the feed-in tariff  scheme will be reduced by almost 90 per cent by next year.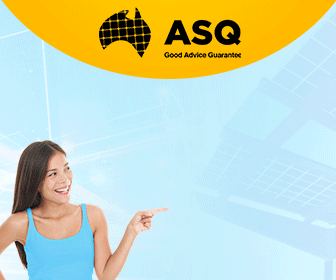 Advertisment - Learn more
Chris Stubbs, the United Utilities head of renewable energy, said that by 2020 they aim to be generating 35 per cent of their power requirements.
"As part of United Utilities' energy strategy to generate more power we identified the Godley reservoir as a suitable site to install a floating solar array to provide the water treatment works with approximately 33 per cent of its energy requirements," Mr Stubbs said.
Floating solar panels can provide onsite power to water companies, whilst generating power from the sun with no impact to the land.
The arrays also lesson evaporation from reservoirs, and it has been said that the efficiency of solar cells improves when they are cooler, which they would be in the water.
United Utilities has also been looking at options for another floating solar panel construction to be installed near Lancaster, however the energy strategy director Neil Gillespie has said that if subsidy cuts are as bad as predicted, it is doubtful this will go ahead.
Land based panels also under construction
The construction of 100MW of solar panels is also underway by United Utilities on the land.
They aim to have 40MW installed before the current rate of subsidy changes, but the company has said they hope to be able to continue on with the remaining project regardless of whether the subsidies are cut.
The energy services director at Forrest, Paul McCarren, is a contractor involved with several of United Utilities solar projects, and he has said that the market contains "a lot of scaremongering" on the proposed cuts impact.
According to Mr McCarren, his firm still plans to go ahead with a number of solar farm installations next year.
"For large consumers of energy, the savings achievable on energy bills by using solar continue to make it a very attractive infrastructure investment," he stated.
Photo courtesy of Duke Energy