Google is at the forefront of innovation and sustainable investment again, this time investing in the biggest wind farm project in Africa's history. Following a number of investment projects in the renewable energy sector in recent years, Google announced the wind farm project in Kenya this week.
The Lake Turkana Wind Power Project in Northern Kenya will we Google's second clean energy investment in Africa, and when complete it will bring 310 megawatts of clean energy to Kenyan cities, towns and communities.
The project's 365 wind turbines will generate 1,400 gigawatt-hours of power every year in Kenya, making up 15% of the country's energy use.
The project will not only bring much needed energy families in the country, but stability and growth to their economy, by reducing reliance on fossil fuels, which are becoming more and more costly.
A number of records are being set by this project, not only as the largest in Africa but the largest private single investment in Kenya's history.
Additionally, the project is expected to be one of the most efficient wind farms in the world with a capacity of 60 percent, in comparison to an average 35 percent for other wind farms, according to turbine manufacturer Vestas.
Google's Commitment to Clean Energy
A press release from Google revealed that they are commiting $2 billion to 22 clean energy projects, with an emphasis on developing regions like Africa.
"We've continued to see a big opportunity in fast-growing markets with rich renewable energy resources, where both the need and the potential are great" said Rick Needham, in the release from Google.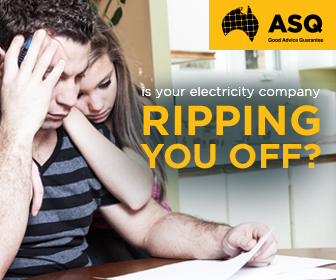 Advertisment - Learn more
"Many countries are turning to renewable to help connect the nearly two-thirds of Africans that don't have power today" he added.
Google will be joined by a number of other large investors including the U.S. Government's development finance institution and Vestas who will provide the wind turbine infrastructure.
This project is part of a number of renewable investments for the global internet giant, and is justified by previous successful ventures such as the Jasper Power Project in South Africa and many smaller projects across the US.
Google Has Wind and Sun Covered
Not only has Google committed billions to renewable wind power projects, they are investing large amounts to innovate the solar industry as well.
Project Sunroof is the latest platform launched by Google that allows people to assess their specific situation regarding solar power.
Users can search the location of their house and find out specific details on available space, sunlight and potential savings if they were to switch from fossil fuels to solar power.
The platform uses data from Google Earth and the enormous Google database to provide wide and varied information to consumers in the hope of making renewable energy and knowledge of one's options more accessible.
Project Sunroof is just one more of that many renewable energy projects backed by Google, a trend that is showing great promise for the renewable energy industry.
Leader of the Project Sunroof initiative Carl Elkin said the project was necessary even just as an educational tool for consumers.
"Many people I encounter think that 'my roof isn't sunny enough for solar', or 'solar is too expensive', are missing out on a change to save money and be green" said Elkin.
Photo courtesy of warrenski