The NSW Greens have challenged the NSW Government to address the issue of emission reduction more head on, however the Coalition has rejected the proposals suggesting such drastic measures would "shut down the state".
NSW Premier Mike Baird is being pressured by Greens Party Members to take more drastic steps towards lowering carbon emissions by 2040 as current legislation is, according to Jan Barham of the Greens, lacking in climate leadership.
"Despite knowing about the growing risks of climate change for more than 25 years, too many government's have squandered their opportunities to act. Continuing with weak national targets will increase the threat to future generations unless the states take responsibility to act now" said Barham.
Jan Barham added that in order to reach effective carbon reduction targets and combat climate change properly we need to "transition away from fossil fuels and toward a zero emissions future, consistent with international agreements and scientific evidence."
Greens Label Current Climate Action Insufficient
The former Byron shire mayor and now Greens Politician explained that the Greens' Climate Change Bill 2015 addresses the issue of climate change realistically and effectively, while the Coalition Government's current legislation will have little impact.
The Greens' bill outlines strict guidelines requiring government to implement four year plans for emission reduction, which will ensure government meets climate action that adequately keeps up with the rapidly growing concern of climate change.
"As it stands, Australia will be seen as a developed country that does not have the courage to make decisions in the best interests of its citizens" said Barham.
Barham and The Greens continue to place heavy pressure on the NSW government to take responsibility for the future and to adopt Greens' calls for "innovation to ensure the health and well being of the environment and the people [in] an uncertain future".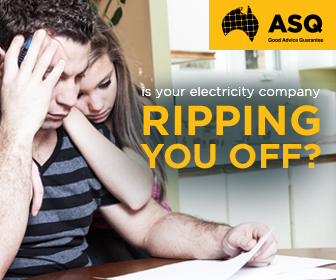 Advertisment - Learn more
NSW Rejects Greens Claims As Economically Impossible
The Government's response to the Greens proposal has labelled it overly ambitious and that the economic impacts would see the state "shut down" and be unable to provide emergency services and anti-terror operations.
Environment Minister, Mark Speakman rejected pressures from the Greens to act more substantially on climate change suggesting that "cutting emissions by 25 percent in just five years [would] require mandating vegetarianism to reduce agricultural emissions and would stop Western Sydney's airport form ever going ahead."
Speakman listed a number of alleged economic impacts that strong climate action would have on the NSW economy, adding that hazard reduction burning and other important economic expenditures would be impossible if emission reduction targets were increased.
The Office of Environment and Heritage (OEH) provided a report suggesting that Speakman's claims surrounding burn-offs before fire season would be rendered invalid as rising temperatures as a result of global warming would make controlled burning too dangerous.
The OEH report also argued that NSW would in fact be economically better off to act on climate change and support progression in areas like renewable energy.
After blocking the release of the report, Speakman's department was faced with difficult questions after the report was released at the request of Fairfax Media, under a freedom of information search.
Following this release many are accusing the government of fear mongering and scare tactics in their approach to the emissions reduction pressures from the Greens.
The OEH report even suggested that the state's economy would be "stranded" with declining fossil fuel assets, while missing out on opportunities in renewable energy and technological innovation.
Photo courtesy of Kate Ausburn