The second-largest utility-scale solar power plant in Australia is expected to be fully operating by the end of 2015.
The 53MW solar farm in Broken Hill, NSW, installed the project's final advanced photovoltaic modules successfully.
First Solar, the project developer,  recently announced the milestone, just under a month since the plant's first generation was achieved, when the National Electricity Market was fed an initial 26 MW of renewable energy.
AGL Energy is the plant's owner, who are partnering with First Solar, the NSW Government and the Australian Renewable Energy Agency (ARENA) on the $150 million project.
AGL is the largest ASX listed owner, operator and developer of renewable power generation in Australia, and they currently have more than 1,900 MW of renewable capacity operating or being developed currently.
When combined with the Nyngan solar plant that is 102MW, Broken Hill's solar plant will help to produce a huge 360,000MWh of annual electricity, which is enough to power approximately 50,000 average Australian homes.
Doug Jackson, executive general manager of group operations for AGL said that the plant was currently producing 27MW of clean energy into the grid, and the other 26MW is predicted to be brought online later in the month.
"The Broken Hill Solar Plant is on track and on budget for completion later this year. I am proud to mark today's milestone and acknowledge the enormous effort of the module installers who each installed 300 modules per day, which is equivalent to lifting 3.6 tonnes a day," he said.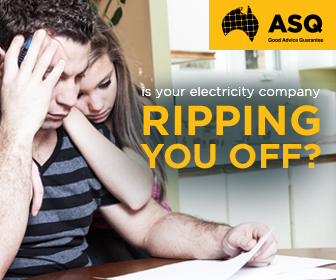 Advertisment - Learn more
The solar plant contains 677,760  advanced Cadmium Telluride (CdTe) modules, so far, which offer great advantages in comparison to traditional crystalline silicon modules, especially in an area such as Broken Hill which has a very hot climate.
According to the First Solar Regional Manager for Asia Pacific, Jack Curtis,  "Just six months after Australia's largest solar plant at Nyngan was switched on, we are now another step closer to completing Australia's two largest utility-scale solar plants in the same year,". 
Greg Hunt, the federal environment minister also commented on the Broken Hill plant.
Mr Hunt commended the solar advancement, and thanks to ARENA he even managed to get some credit for it, which was interesting considering ARENA was threatened by Abbot's Coalition that they would be dismantled.
"This ARENA-supported project is an excellent example of our commitment to boost renewables innovation in the 21st century and will help pave the way for more large-scale solar plants to be built across Australia,"  Mr Hunt said.
Doug Jackson also mentioned the wider effects of the Broken Hill Solar Plant.
"The project has also provided significant economic support to the local region, so far injecting around $15 million through local contractors and indirect costs, including accommodation, food, petrol and other suppliers during the project's construction. AGL also provides ongoing sponsorship of community projects and events such as the St Pats Races,".
Photo courtesy of Brookhaven National Laboratory