A Global Data study has revealed that solar energy is now the leading renewable energy source in Australia. Wind and bio technology have taken a back seat to solar energy use as government rebates and incentives are encouraging more Australians to move to solar technology.
2014 saw solar usage exceed wind power at an average of 4 Gigawatts compared to the 3.8 Gigawatts produced by wind power.
The Australian government's renewable energy policy has played a big role in encouraging consumers to move towards solar energy. Growth in the solar PV market has benefited to solar rebates, feed-in tariffs and renewable energy targets for 2020.
The government has set targets to increase the current solar capacity of 4 GW to 6 GW by 2020, as a part of their renewable energy targets, with analysts predicting that this is a very probable goal.
Renewable energy targets are said to be largely progressed by the 2012 carbon pricing mechanism introduced by government. The focus on a low-carbon economy has been reinforced by the financial measures put in place by government in recent years.
Global Data senior analyst, Siddhartha Raina, commended the strong government backing for the bio-energy sector, explaining that the growth in the sector is encouraging.
Capacity for the bio-energy sector reached 573.9 Megawatts in 2014 and is expected to reach 1.8 Gigawatts of capacity by the end of 2025.
Solar Set to Stay on Top
The popularity of solar PV systems doesn't look to be declining any time soon, with further technological advancements set to boost the industry even more.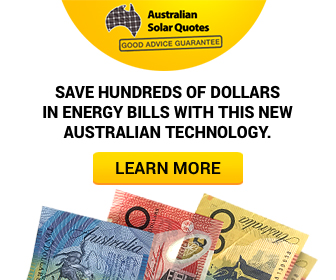 Advertisment - Learn more
Following the Australian government's announcement of plans to support the introduction of solar battery storage around Australia, Global Data has predicted that demand for the technology will only increase further.
Greg Hunt explained that the commercial distribution of battery storage will be handled by Clean Energy Finance Corporation and the Australian Renewable Energy Agency.
"[We] have the highest rate of household solar in the world. This makes Australia an ideal place to develop solar storage and battery technology" Hunt explained.
Solar Takes the World by Storm
Australia is not alone in it's increasing preference for solar energy technology, with many nations adopting solar power to combat energy shortages and increasing prices of coal.
The Indian government has increased its support for solar development in moves to reduce energy shortages, which are an increasing problem in the region.
According to India's Ministry for New and Renewable Energy, solar energy will exceed wind power by 100 megawatts, with solar predicted at 2,500 Megawatts and wind at 2,400.
Joint secretary at the MNRE, Tarun Kapoor, said that "by next year, solar installations will overtake those for wind several fold".
The reasons behind India's move towards solar are, similar to Australia, a climate based response.
Like Australia, India has a very consistent amount of sunshine almost all year round, whereas wind is less predictable and less plentiful as a resource.
The rise of solar power in India is hoped to benefit the nation is a number of ways, from economist stimulation to the reduction of pollution which is a big problem for the densely populated nation.
The solar energy shift reflects a global trend in regions with large amounts of sun throughout the year, with solar capacity looking to reach 64.4 gigawatts globally but 2016.
Photo coutesy of Ivana in York