Panasonic is known to be the industry pioneer when it comes to solar power, and their new product expansion plans demonstrate nothing less.
For 40 years, it has maintained its top rated and multi-awarded eco-solutions starting from its silicon solar cells in 1975, up to its current HIT technology systems.
Known for delivering high quality and reliable end products, it aims to increase its solar module production capacity to a maximum of one gigawatt-hour over the next few years.
Encouraged by the current demands of the eco-friendly conscious market and the rapidly growing market on solar energy systems in Japan, Panasonic plans to strategically  amp its solar photovoltaic (PV) modules production capacity via its patented Heterojunction with Intrinsic Thin-layer technology (or HIT) in Japan and Malaysia.
To achieve its one gigawatt-hour target, the eco-solutions giant also plans to expand its Malaysian facilities.
According to reliable reports, Shimane and Shiga facilities will have an added total of 150 megawatt increase in its production capacity each year.
Though no added information on the actual capacity of the expansion has been presented to the public for its Malaysia facilities, this particular plan will initiate a huge requirement to eventually meet the said projection.
The project aims to meet the increasing domestic demand coming from both commercial and residential segments.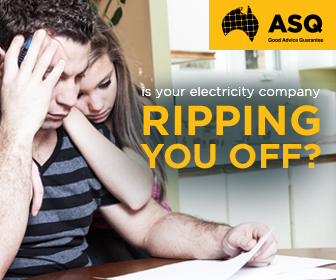 Advertisment - Learn more
Amid the Japanese government's leaning on the utilization of nuclear power intended for its medium to long term policy on energy utilization, Panasonic continues to remain positive on the sustainability and profitability of environmentally friendly homes and energy storage systems.
Panasonic- SANYO
Panasonic has a fully-owned subsidiary that continually makes waves in the Japanese residential solar power market – SANYO.
It started development on SANYO's amorphous silicon solar cells in 1975, and by 1992 Sanyo was Japan's first manufacturer of PV systems.
It has equipped residential buildings with simple PV systems that generate energy directly to the power grid.
After a successful merger in 2012 between Panasonic and Sanyo, production of HITTM  and high-capacity lithium ion batteries had paved the way for the company to earn its mark as one of the global leaders in solar energy solutions for the last four decades.
Panasonic storage system
Not withstanding its grand plan of partnering with Tesla's giga-factory concept, Panasonic also unveiled its ultra-hip battery storage system.
At the recent InterSolar conference in Germany, details were provided on its new complementary solution to both existing and innovative solar system technologies in residential buildings.
At 1.4m x 96.6m x 27.8m, these AC-coupled single-phase lithium-ion batteries deliver an astounding 6.8 kilowatt-hour of storage capacity that will ultimately give homes the independence it needs from the grid.
To date, Panasonic's eyes are once again focused on Japan as the country continues to be a highly attractive market for solar power.
The influx of companies aiming to develop solar energy solutions continue to soar in the Land of the Rising Sun.
From SPI Solar to Trina Solar, GE Energy, First Solar, SunTech and many more, the investments are coming at a steady increasing rate.
With the Japan Photovoltaic Energy Association (JPEA) announcing earlier this year its plan to significantly increase solar power installation capacity by 2030, it is no wonder that powerhouse Panasonic continues to thrive in this market.
Photo courtesy of 小宗宗