Uber has recently improved its ride services in China by adding electric vehicles (EV's) to its fleet.
Called UberGreen, these electric cars will serve the transportation needs of the residents of the city of Wuhan, China.
Uber is integrating ten units of hybrid electric vehicles to its car fleet which was made possible by its collaboration with Guangzhou Automobile.
The fleet of UberGreen EV's rolled out last May. This Uber ride service will utilize the Trumpchi GA5 REV car which is made by Guangzhou Automobile.
This green initiative is actually between three parties – Uber, Guangzhou Automobile and a fleet company operating in Wuhan. The 10 hybrid cars that will be used by Uber are really a part of this green experiment to determine if commuters will really use them.
One GA5 range-extended electric vehicle (REV) car is equipped with a small 1.0 litre, 45 kW petrol engine coupled with a 31 kW electric motor plus a battery pack.
This car can negotiate around 80 kilometres using pure electricity. With that miniscule power, it will probably run mostly using its hybrid mode.
Last April, the Wuhan city authorities unveiled its plans to add 1,000 more electric cars to its taxi fleet. This announcement was taken as a challenge by Uber which immediately brought up its fleet of green cars to stay in line with the competition.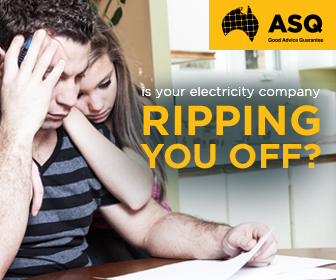 Advertisment - Learn more
Uber is also testing its electric car service rides in other cities around the world.
At present, the company has already tested the services of electric cars in Prague, of the Czech Republic, and in Chicago, U.S.
More about Uber
Uber was established in 2009 with its corporate name Uber Inc, under the industry classification of Transportation Services.
Although it has operations all around the globe, its headquarters is in California, U.S.
At present, Uber employs from 2,500 to 5,000 employees worldwide.
The company is huge with a total funding that amounts to about $6.91 billion. It is also related to or has partnership agreements with approximately 46 companies.
Uber is well known around the world as Everyone's Private Driver. The company operates a car service that is in demand across the globe.
With just a touch of a button on a mobile phone, a customer can call for a private driver to their doorstep and be transported anywhere he likes. Thus, the client experiences the services of an actual private driver.
Clients of this convenient ride service only have to sign up for the service, with no fees charged, and they get picked up by a private driver sometimes in a matter of minutes, depending on the availability of drivers in the area. The payment for the trip is automatically billed directly to the customer's credit card.
Since the launch of its operations in 2013, the company now has ride services in nine cities within Mainland China.
Photo courtesy of bfishadow