Tesla Motors has just recently unveiled its 'Supercharger' charging stations in the United States, however they are not alone in the market.
The electric car manufacturer is expected to face very strong competition from third-party electric car chargers which have already established themselves on US roads long before Telsa CEO Elon Musk thought of constructing his charging infrastructure.
Musk has only constructed very few of his charging spots in regions where these third-party electric car chargers are already ubiquitous. In some regions, there is not a single Tesla Supercharger point installed.
The electric car market in California indicated several years ago that one of its major concerns of the adoption of electric vehicles is the construction of supercharger stations as fast as possible.
However, the number of charging points in the state has not increased considerably as the market needed.
Still, Tesla Motors appears to want to make it easier for other car manufacturers to enter the electric car market.
Elon Musk has always appeared to encourage the growth of the market for electric cars and he claimed that this is exactly the reason why he offered his Tesla patents in the open market.
In 2014, Musk released its electric car patents in the open source market. This enabled third-party companies to build their own charging points designed for Tesla cars.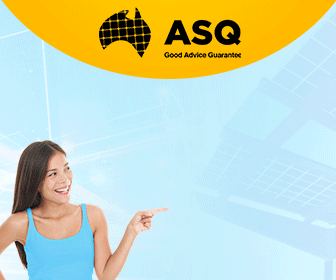 Advertisment - Learn more
This choice resulted in NRG eVgo, a third party company, to design and build an increasing number of charging stations all over the U.S.
NRG calls them Freedom Stations and only requires electric car owners to pay $10 to have their EVs fully charged.
Currently, there are NRG charging facilities in most major regions in the United States including Maryland, Washington D.C. and Virginia. These charging points not only serve Tesla cars but other car brands as well such as Nissan Leafs, Chevy Volts, and others, just as long as their charging systems are compatible with that of NRG.
Should Tesla be worried about the competition?
The reality is that the presence of more charging points does not necessarily mean constant and increasing sales, especially if there are better options available for the consumers.
It is also possible that NRG could lose some of its clients to Tesla if the electric car manufacturer's charging points offer battery charging at no cost to consumers.
The extent of the damage that free charging will inflict on NRG will now depend on the size of market share that Tesla manages to corner.
If the electric car maker reaches its objective of selling 500,000 EVs by 2020, it would wield control over a major portion of the EV market.
Things may not stay the same in the future, since a lot depends on the success of other brands of electric cars, as well as the success of the existing business models. These two factors can help other EV manufacturers to successfully compete with Tesla Motors.
The competition being waged by NRG towards Tesla actually benefits the latter since it provides the required infrastructure that will push the EV market.
If this is really the case, Elon Musk will be looking forward to NRG setting its eyes on expanding its operations in China where it is now experiencing difficulties because of the lack of charging infrastructure.
Photo courtesy of Jeff Cooper