Chinese company, Sungrow Power has publicised its financial results for the first quarter of the year showing a 65 percent return on investment. As the leading supplier of grid-connected photovoltaic inverters and wind power converters, Sungrow Power Supply Co Ltd has attributed its growth to booming international operations reaching as far as France, Germany, Italy, Canada, the US and Australia where solar panels and wind-generated systems are becoming more widespread.
Ranking second as the largest PV inverter manufacturer in the world in 2013, Sungrow Power has moved to the top spot as sales have continued to surge since 2014.
From January to March 2015, the iconic Chinese manufacturer exported around 230 megawatts of inverters to international markets comprising the world's largest users of renewable energy—Australia, US, Germany and the UK.
Sungrow's History of Positive Financial Growth
Last year, shipments reached an astounding 430 megawatts making the company's revenue $117.7 million in the first quarter of 2015 alone. This shows a huge leap from $71.4 million in that same quarter period in 2014.
This indicates the company will see a more lucrative overall return this year as figures show a continuing surge in demand for solar products in the international market.
In the first quarter of 2015, Sungrow's net profit was reported at $11.1 million, a $4.4 million rise from the previous year's net profit of $6.7 million.
The company's recent financial projections show a more aggressive stance in the manufacturing of bigger inverter models for export.
Lucrative Future on the Horizon for Sungrow Power, says CEO
Sungrow Power is currently developing a 5 gigawatt inverter manufacturing program as well as a 220 megawatt photovoltaic power station in China. This project looks promising after being approved by the company board with a stock issuance of $532 million.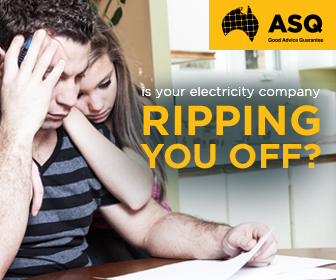 Advertisment - Learn more
"The positive and continued growth in sales figures since opening in 2011 show that we are able to provide products that deliver high quality results, excellent efficiency and utmost reliability" said Cao Renxian, the company's founder and CEO.
"We strongly believe that Sungrow's technology, powered by the country's top engineers, will help sustain our market position. We are looking for a more lucrative future as more countries will be engaging in sustainable energy sources" he said.
Mr. Zhao Wei, the company's VP and Director of PV Production, further stated that the 430 megawatt international shipment created a huge shift in the company's vision. This marked the company's 20% revenue for 2014 alone and, subsequently, sparked an increase in export efforts for 2015 onwards.
"Working with recognized international service partners has created a huge boost to our business overseas. This is why in 2014; we were able to ship 80 megawatt of Sungrow inverters thereby opening new doors for our services and third-party providers" said Wei.