Panasonic has unveiled that its rechargeable 'Eneloop' batteries can maintain up to 70 per cent of power if left unused.
The Panasonic Energy Corporation of America had revealed this astounding discovery on its tenth year anniversary celebration. A series of promotions and events are currently underway for the whole of 2015.
Panasonic Eneloop Batteries were officially launched in 2005 and had earned a lot of praise from outdoor enthusiasts, techie individuals and risk-averse homeowners.
According to Yoji Takagi, the company's Sales and Marketing Director, Panasonic's Eneloop back-up batteries have been the forerunner in delivering this top-notch technology for ten years.
The pre-charged Eneloop batteries are manufactured using solar power energy. Its groundbreaking Japan-based factory practices its Energy Loop system that virtually makes use of clean energy when pre-charging the batteries.
The Eneloop in the strictest sense is built for durability and greater conductivity without sacrificing environmental aspects.
Advantages of Panasonic Eneloop Batteries
Developed as a long-life pre-charged rechargeable battery, the Eneloop is designed to save not just money but also energy for future use.
It is designed with the combined benefits from a rechargeable battery and a dry-cell battery making it a top choice among environmental conservationists.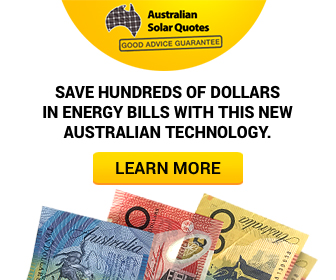 Advertisment - Learn more
Today, this rechargeable battery can be charged up to 2100 times and can be recycled making it both an efficient energy source and environmentally friendly.
One of the most important benefits it brings is its life cycle, that is, the number of times a battery is charged and discharged without losing its capacity.
It is designed to be used as a power source for all kinds of household devices and can deliver at most 70 per cent of power even when not used for 10 years so long as it is stored appropriately
Another advantage of Eneloop Batteries is its high performing conductivity event at low level temperature.
It's double-A and triple-A varieties can deliver 2000mAh and 800mAh of power respectively in temperatures as low as -20 degree Celsius or -4 degrees Fahrenheit.
What can I use it for?
Compared to standard batteries, Eneloop batteries can deliver a higher voltage level. It has the ability to maintain an above 1.1 Ni-MH voltage level for a long time making it very attractive to professional photographers.
It is also universally usable for a wide range of digital products in the market.
It is compatible with digital and outdoor cameras, MP3 players, remote controls, game consoles, flashlights, wireless devices and so on. It is a must-have to DSLR fanatics as this type of camera requires a large power source for its short bursts.
Panasonic carries standard Eneloop and Eneloop Pro with battery sizes double-A and triple-A. Along with the advanced four-point battery charger, the company also offers C and D adapters for this particular application.
Eneloop Pro, on the other hand, delivers a much higher power source at 2550mAh for double-A and 950mAh at triple-A.
Today, Panasonic Eneloop Rechargeable Batteries are continually powering the world with 330 million units sold annually.