The world's first-ever solar energy road, dubbed the SolaRoad, has left a lasting impression on its developers after generating an astounding 3,000 kilowatt hours of energy in just six months.
After the developer recently revealed the success of the bike path SolaRoad installed in Amsterdam, Al-Jazeera America has spoken out and said that the energy produced is enough to support a single small household's electrical energy requirement for a whole year.
According to the SolaRoad's spokesperson Sten De Wit, these findings when converted into an annual yield will mean that an approximation of 70 kilowatt hours per square meter is achievable annually.
He further added that the results exceeded their initial forecast during the laboratory stage and concluded success of the project for its half year of existence. As his statement indicated, the quick high yield generation comes as a surprise to De Wit.
The SolaRoad Project
The SolaRoad project covers a 230-foot bike path that features embedded solar cells encased in a two-layered protective glass. Bikers and health enthusiasts make use of this long stretch of road on a daily basis.
The project aims to show the country's strong stand on environmental conservation as well as the heavy cycling culture of the Dutch. However according to the developers, the first solar energy road is built to accommodate heavy traffic and can already withstand it. 
In its six months of operation, the road had accommodated at least 150,000 cyclists. According to Arian de Bondt, the director of one of its developers Ooms Civiel, the developers are also currently on the stage of developing solar panels that can withstand maximum traffic coming from large motor vehicles like buses.
Stretching between the Amsterdam suburbs of Wormerveer and Krommenie, the SolaRoad is a pilot project to substantiate their study on efficient road usage. If successful, this will be used as a model for more roads and bike lanes construction. For the next two and a half years, the groundbreaking road project will be tested according to its energy generation and efficiency to withstand traffic. It plans to extend it to 328 feet in 2016.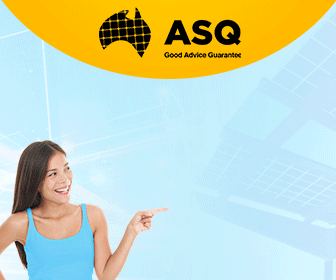 Advertisment - Learn more
However, there are still pros and cons to the development of this solar energy road. When it comes to energy production, it is considered not as effective as that of solar panels installed in homes or those placed in an open field. Solar panels in these areas can be tilted to harness direct energy from the sun source, contrary to a solar road. Solar roads, however, have the advantage of not taking up vast tracts of lands. They can also be installed in heavily populated areas.  
US couple raising funds for solar energy road
Emulating the success of SolaRoad will not be far for American couple Scott and Julie Brusaw, who created an Indiegogo campaign last year to raise funds for a Solar Roadway project.
To date, the said campaign was able to raise $2.2 million dollars. It will not be going ahead any time soon though as US developers are still hesitating. On top of the high cost it entails, the safety of the glass protection is not yet proven to be fool-proof.
According to Eric Weaver, a Federal Highway Administration researcher, safety and durability tests are being studied to ensure that the first solar road on their ground will be highly optimized.