Many both within and outside of the aviation industry are amazed with the development of the Progress Eagle, a quantum airplane that is slated to become a reality in the next 10 to 15 years. Some comparing the structure to that of a cockroach, while others are now referring to the futuristic quantum airplane as a "Sky Whale."
Quantum airplane said to be the future of the industry
Indeed, a main focus within industry innovation is the development of safer and more spacious commercial airliners due to their high demand over the past few decades. However, many are looking forward to the ultimate innovation in aviation, in the form of the Progress Eagle AWWA-QG.
Oscar Vinals, an aircraft designer based in Barcelona, predicts that the industry is set to have a plane capable of flying 800 passengers to anywhere in the world within the next decade and a half.
Vinals just announced his thoughts on the so-called 'aircraft of the future', a wide-bodied plane that features a solar panel array. It will also boast a capacity that's more than double that of the traditional commercial planes.
The specifications of the unique plane is something to marvel at. The quantum airplane build includes a huge wingspan of 314 feet. According to Vinals project report, features six engines to be powered by a hydrogen-based fuel.
New design predicted to hold a capacity double that of traditional counterparts
He pointed out that the aircraft's wings can be designed in such a way that they can be folded, allowing it to enjoy more space when it is in the tarmac. Vinals admitted that even he finds the overall look of the Progress Eagle quantum airplane highly unusual. The overall make is similar to that of a bug or cockroach, which has been echoed in the remarks of many who have already seen it.
In fact, an observer had mentioned that if the Progress Eagle is to be shrunk down to the size of a crawling insect, he will be urged to smash it to bits. Many have suggested that the design to opt for a new look, with a few changes here and there incorporated into the quantum airplane in order to give it an appearance closer to that of an eagle.
When it comes to its passenger capacity, while many are sold to the idea of the quantum airplane owning a number of "firsts" within the aviation industry, they are not 100% behind the designer's plan of making the plane an 800-seater. There is no doubt about it, flying at the height of 30,000 feet can be a huge problem as far as managing a huge crowd is concerned.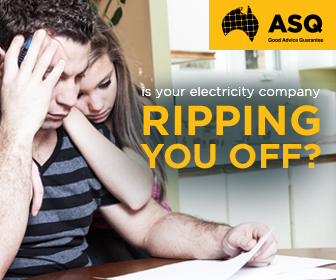 Advertisment - Learn more
Designer praised by aviation industry for utilisation of renewable energy
Overall however, people who belong to the aviation industry have only praised the designer for his insistence in implementing advanced technologies.
Progress Eagle is expected to be a 100% clean energy aircraft, which means that any emissions will be close to zero. The development of the "Sky Whale" seen as a positive step within the avaiation and renewable industries.