US based S&C Electric Company has won the first tender offered by Ergon. The tender involves providing a unique grid-based battery storage technology, which could be the first of many such installations across their extensive network within Queensland in an effort to cut the need to invest in more poles and wiring.
Ergon Energy has announced that 20 systems made up of 50 lithium-ion batteries with an average capacity of 25kVA and 100kWh respectively will be set out during the middle of 2015.
Ergon Energy announces network upgrades in QLD
This Grid Utility Support Systems (GUSS) will prevent the need for expensive upgrades of single wire high voltage lines (SWER), which are part and parcel within Ergon's vast network and can cost close to $2 million.
The development of these units have been in the works during the past decade already, and there has been a lot of thought and effort put into it. The units may be charged overnight, when needs are at a low, and may be discharged during the day when needed. Such actions will reduce peak demand as well as aid in integrating solar PV production.
The GUSS system can cut close to 35% of augmentation costs, as there is no subsidy of any sort required, while "hundreds" may be set out over a period of time.
Ergon Energy CEO Ian McLeod speaks on new technology
"This is a first for Ergon and Australia. This technology has been proven and made ready for real-world deployment without subsidies to Ergon which is also unique for this kind of technology."
"Using a battery-based system in place of traditional network augmentation will not only deliver better value for Ergon and customers, it will help drive similar technology and integration on the electricity network."
"There is a commonly accepted theory that in the future we could be combining home storage of power connected to, and backed up by, the existing electricity network," McLeod said.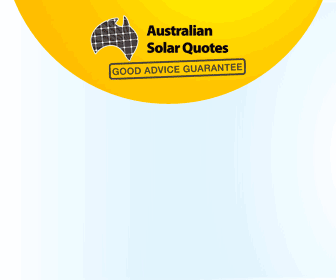 Advertisment - Learn more
"When we talk about power "stored" at home, this could be through solar-charged batteries in your house, thermal storage such as hot water storage units or even your electric car connected at home.
Solar-charged residential battery systems seen as the way forward
"The process of sharing stored energy around existing networks presents challenges however, but GUSS is delivering many answers to this puzzle.
"Combining and sharing stored power across multiple customer premises around sections of electricity network is a solution to peak demand issues – a conundrum under examination in the electricity industry.
"If stored energy could be fed back into the network to help relieve peak demand on our network, this could mean less investment needed on infrastructure and hence less cost needed to be passed on to customers."
The units have been designed to store their own energy in order to power a home for close to five days at a time. Ergon has pledged to aid the network in interacting with the clients' solar PV installations in a better and effective manner. They will also avoid any unnecessary costs which may be created through exporting power using PV rooftop solar.
As Ergon has the biggest penetration rates in the solar sector (339MW of solar on 100,000 households and businesses in Ergon's network), the thin wire network means that certain installations had to be banned in order to prevent others from exporting back into the grid system, as such this is where the battery storage system comes into play by preventing such problems from happening in the first place.
Photo courtesy of World Bank Photo Collection on Flickr