Global warming is happening in Australia and the rest of the world and yet PM Tony Abbott doesn't seem to think that this is an issue that needs to be properly addressed.  In 2014, it seemed Abbott gave more importance to issues such as tackling the bad PR generated from the Prince Philip knighthood debacle, than the serious issue on climate change.
Butler has immediately pounced on where the priorities of the PM lie and describing Abbott as 'living in the 18th century'. It certainly highlights that Abbott isn't serious about initiated proactive climate change policy any time soon.
Australia to expect increases of up to 5C by 2090
From the recent report sent by the Bureau of Meteorology and the national science agency, CSIRO, average temperatures in Australia will continuously go up by more than 5 degrees Celsius by 2090. Included in the report they sent was the observation that should there be no change in the burning of fossil fuel, global temperatures would continue to escalate.
"A grim Australia awaits, in the climate sense", says Christine Milne, Greens leader. "There are good plans on economic growth; there are very good projections on food and agribusiness – unfortunately, if climate change is not going to be addressed… If global warming is not taken seriously with plans and strategies that would lessen the problems that contribute to climate change, then there wouldn't be a future for these great projection and forecast".
Appeals from Climate Institute to Abbott government to act are ignored
The Climate Institute has even appealed to the Australian government to put more time, money, and effort in decarbonisation and environment resilience. John Connor shares the analysis made by Treasury about seeing and expecting the Australian economy to heavily hit by global warming.
Health, agriculture, and the ecosystems are big parts of the country's growth and development; but if global warming is not going to be addressed, these sectors would not be able to sufficiently take our country forward. Currently, pollution in the country is partially, if not, checked. The future of Australia is bleak to the point of becoming uninhabitable if no changes were to be made. And this is coming from the credible Australian Conservation Foundation.
Leaders from around the world lose patience as Australia falls behind
There are several important leaders who are just getting frustrated with what's happening. Tony Abbott should just work at climate change, plain and simple. What would take for the federal government to start moving and making changes?
McKenzie-McHarg, the foundation's climate change program manager,  is simply just getting discouraged and at the same time, annoyed that there is just no action beign done. She is hoping that 2015 will be the time when the government would be more productive.  She hopes this year would be the time to tackle climate change.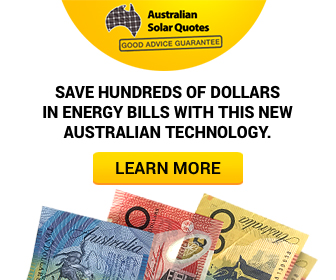 Advertisment - Learn more
'The Australian government is committed to tackling climate change and is delivering strong, effective and practical action through its direct plan and $2.55 bn emissions reduction fund, ' this according to the spokesperson of Ian Macfarlane, Minister of Industry and Science.  With that being said, everyone is hoping that there is going to be a difference that would happen soon…very, very soon to how Australia is facing issues on global warming.
Photo by: Stephen Hass on Flickr