Solar grid parity is happening within two years according to Deutsche Bank, a global financial institution based in Germany. In fact, solar grid parity is expected to be in up to 80% of the global market by 2017, with even the falling price for oil doing little to slow this shifting energy dynamic.
Another leading analyst, Vishal Shah, agreed that solar grid parity is likely to happen by 2017. Shah saying this is because the prices of grid-based electricity continue to go up all around the world while the cost of solar power is continuously going down. In fact, Shah also predicts that the cost of solar technology would continue to go down by another 40 percent in four to five years.
Solar grid parity case made stronger by falling costs
Deutsche Bank believes that rooftop solar electricity costs that are not subsidized or funded, costs at US$0.13 to US$0.23 per kilowatt hour today, but this is still viewed to be cheaper compared to the retail price of electricity. This is probably why there is now a balance in economics when it comes to solar PV technology. With reduced solar panel cost, financing, and even system costs, such economics is better understood. There is a shift in seeing solar energy to becoming an important factor in the world of renewable energy, making the liklihood of solar grid parity that much more certain.
In the US, solar PV energy is just as in-demand, making a five-fold jump to 16,000 megawatt in 2016. This now makes the US to be the biggest market ahead of China, expected to make 13,000 megawatt a year.
On another angle, Shah believes that even though the cost of oil would go down, at US$50 per barrel, it still couldn't do much to stop the inevitability of solar grid parity. For Shah, the oil prices would not any material impact at all when it comes to solar demand.
Oil popularity falling as demand for solar power continues to rise
With these recent findings, several utility companies are finding the shift to solar to be better for their businesses, long-term. An example is the recent decision by gigantic European company E.ON that is currently looking at distribution generation and starting to shift away from the traditional electricity business. US generator NRG is also making the same shift to solar. At the same time, Australian utilities such as AGL Energy and Origin Energy are both looking at starting leasing programs to its consumers.
The bottom line is that both Shah and Deutsche Bank agree that 2015 is the year where utilities shift to solar and the regulatory commissions will be modified to meet and match that of solar power
The take-away on solar versus traditional electricity according to Shah
Electricity use is metered versus solar grid wherein the use of power source when connected to the grid would generate a portion of the owner's electricity use. Hence, the reduction in grid demand comes to play.
Hypothetically speaking, the use of the grid is supposedly going to distribute solar resources, and in turn it would have the advantageous effects: lower the demand on electricity, lower the strain on the grid, deliver electricity without using fuel cost and emission-free, and more importantly, make the cost of grid investment in the future lower.
When you look at the long term investment, the current business model for both solar and utility companies will make a change to better meet the grid market.
Photo by: Brian Kusler on Flickr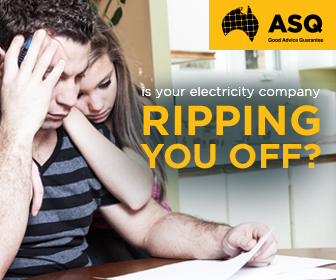 Advertisment - Learn more