Infinyte 14 has just revamped the family holiday at the lake house! This solar-electric watercraft is the newest item out in the market for water vehicles. A smaller version of the Loon, the original solar-electric watercraft that seated 8 people, The Infinyte 14 is an electric catamaran cruiser that is smaller and runs purely on electric energy.
As this model is smaller, measuring only fourteen feet long, it has twin 24-V motors and weighs 710 pounds. There are no problems moving the boat on the water as you can steer it with the use of a joystick. The motors are manufactured by Mercury Marine's MotorGuide Division.
Solar-electric watercraft reinvents water vessels
When on water, the solar-electric watercraft can run up to 13 kilometres per hour. It can run for up to 10 hours and when charging you can plug it to a 240 V outlet. While there is an onboard charger, it is for short distances only. A battery status can be seen on the display panel and this electric catamaran cruiser can do a 360 degree turn and will easily do turns as well.
Because it is a solar-electric watercraft, there is zero carbon emission – definitely go green!  Traditional water vessels run on gasoline, which means carbon emission is high. What's more, because it is solar powered, there are no gas spills on the sea or ocean. When running, there is hardly any engine noise especially when compared to its traditional gas-fuelled counterpart. Importantly, because of its weight, towing is easy and effortless.
If you are wondering how much this electric catamaran cruiser costs, it is around $12,999. The company making this water vessel is based at Canada with dealerships in six countries.  Checkout their website, Infinyte Marine, and learn more about the company and about their innovative solar-electric watercraft. This attractive, compact and eco-friendly water vessel is a nice addition to your bucket list, as it would be great to bring around for summer vacations.
Infinyte 14 is the perfect addition to any summer vacations near the water
While the i4 is already out in the market, plans are underway for the i8. This is a bigger and faster electric cruiser which is going to be solar powered as well. Because it will be bigger, it is expected the roof of the watercraft will be photovoltaic as well, so it would be able to house integrated solar panels.
It would also be faster with added energy supply and could possibly go up to 20 miles per hour. Another feature for powering this water vessel is a fail-safe battery support using a biodiesel generator. The i8 is able to seat 10 people and would be around 25 feet.
Solar-electric watercrafts are definitely joining the ranks of electric vehicles that are out in the market. Why should there only be a focus on solar powered vehicles on the road when there is also a demand for water vessels? Now, with a less expensive option out in the market, it will more feasible for families to purchase one and not have to worry about polluting the waters on its wake and you know that you are purchasing an environment friendly vehicle that will be great to use for years to come.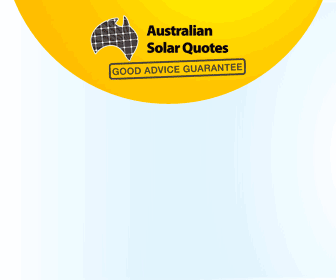 Advertisment - Learn more
Photo by: Juhan Sunin on Flickr