Nissan unveils its electric race car, ZEOD RC, boasting that it will easily shatter the 180 mph speeds of conventional race cars.  Using the technology of the LEAF, Nissans's original attempt at a true blue 100% electric car, this special race car will use the same lithium battery technology according to the automotive company's engineers.
ZEOD RC, short for Zero RC Emission on Demand Racing Car will hit the track in the 2014 Le Mans 24 hour race, the first endurance test for electric vehicles.
The ZEOD RC was also featured in the ACO's 'Garage 56' entry, a place in the Le Mans race specifically allotted to new vehicles that are equipped with innovative technologies.
ZEOD RC impresses as world's fastest e-car at Le Man debut
The engine of the ZEOD RC is a turbocharged 1.5 litre three-cylinder that is capable of delivering a humongous 400 horsepower. But the impressive thing about this race car is its weight which is only about 88 pounds.
Along with this huge power output, the engine is also able to develop a maximum of 280 lb.-ft. of torque. With these numbers, the ZEOD RC can compete very well with race cars that are powered by V8 engines.
With a ratio of 4.5 horsepower per pounds, this race car is even better when it comes to power to weight ratio than other turbocharged 1.6 litre V6 engine that will be used by other Formula One competitors.
Nissan now a global leader in the electric car industry says Palmer
"Nissan has become a global leader in the development of zero emission automotive technology and the Nissan ZEOD RC will allow us to further develop those capabilities using the toughest endurance race in the world as a mobile test bed to test the potential of our planned LM P1 power train," says Andy Palmer, Nissan Executive Vice President and a member of the Executive Committee at Nissan Motor Company Limited.
The engine of the ZEOD RC is actually a part of an advanced plug-in hybrid drivetrain. Its driver will be able to switch between gasoline power and electric power, and its batteries will be charged via regenerative braking.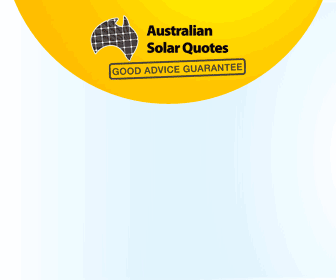 Advertisment - Learn more
Both the gasoline and the electric power plants are using the same five-speed gearbox that delivers power to the ground through the car's Michelin tires.
ZEOD RC 1st to compete in a sanctioned motorsports with zero emissions
But before its Le Mans debut, the ZEOD RC went through a very extensive test program that took all of four months. This extensive preparation enabled the race car to hurdle the gruelling race on June 14 to 15.
Nissan says that for every hour that the ZEOD RC ran, it was able to complete one lap of the 8.5 mile Circuit de la Sarthe in Le Mans – just by using electric power.
Thus, the ZEOD RC became the first race car in history which was able to complete a lap in a sanctioned motorsports with zero emissions. Nissan has proven that electric vehicles can also successfully compete in car races alongside conventional race cars.
Photo by: David Merrett on Flickr