A point of some contention in Queensland recently has been the local Labor opposition and their renewed commitment to the coal industry. It seems the mounting evidence affirming the existance of climate change and some of the hottest temperatures on record were not enough to deter the party's new direction.
Tim Mulherin, the outgoing Deputy Labor leader, said that while coal is an important and vital energy source for Queensland, he also criticized the overwhelming commitment of the government amounting to multi-million dollars to help Adani in opening huge Galilee basin coalfields in Queensland.
Coal industry support from Labor a backward step
To avoid 2C rise in temperatures, it has been suggested Australia has to let go of 90 percent of its coal industry reserves. According to Mulherin, the need to balance commercial development and considering the environment is always present, but currently the government is not making the right choices in making such balance exist. Because of the current unemployment rate of 6.9 percent, the need to create more jobs is important too and is most likely taken into consideration by the government with its backing the opening of the coalfields.
In fact, these nine projects of thermal coal that is going to happen in Galilee would produce an estimate of 705m tonnes of carbon dioxide, which is substantially more than Australia's current greenhouse gas emissions of 542m tonnes a year. What is quite saddening is the fact that projects in Queensland have always considered the environment. Right now however, instead of focusing on renewable energy, the use of gas-fired power to lower emission source is being advocated.
Adani Chief Executive welcomes Labor's renewed support
On one election trail, Newman was with coal industry Adani's Australian chief executive, Janakaraj. Although there have been controversies including a boycott by major financiers; Janakaraj promised that the coal mine would proceed, promising 10,000 new job openings for the coal industry. Government assistance would be welcomed, but according to Janakaraj, not needed. In response, Newman said that he would work hand in hand with miners so there would together they would be able to create 28,000 new jobs.
In addition to Queensland labor opposition creating more moves to helping the coal industry, the approval of New Hope's Acland mine was announced. In fact, all these announcements were buried as a snap summer holiday elections was also announced, diverting the focus to other issues when this should be given higher priority and attention by the people.
At the same time, all these frenzy were atop the controversy involving New Hope's chairman, Robert Milner, and Washington H Soul Pattinson subsidiary, wherein Milner is also chairman, as they gave more than $720,000 to the state LNP and the federal Liberal party. The report from the Independent Commission Against Corruption, came out January 2015 and will submit an evaluation if the money that was donated to the coal industry broke any laws regarding political contributions from developers.
SolarGain is among the largest solar PV/solar hot water combination installers in the nation. SolarGain have been in operation for a decade and have worked consistently to provide a wide variety of high quality brands at competitive prices for both residential and commercial installations. You can read more about SolarGain on their website.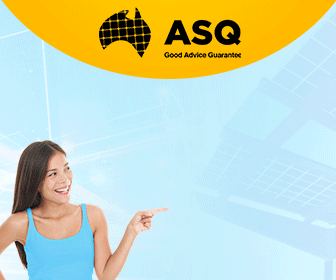 Advertisment - Learn more
Photo by: John Skewes on Flickr