A new world record was recently set by Trina Solar regarding their success with solar power output from their high efficiency multi-crystalline silicon module. The notable release, referred to as Honey Plus multi-crystalline silicon PV module, was made by the company's State Key Laboratory of PV Science and Technology during December 2014.
The design is created with very advanced technology consisting of 60 Honey Plus cells (156×156mm2) certified for power output of 324.5 Wp by TUV Rheinland. This includes back surface passivation as well as local back surface field.
These technologies were developed by Trina Solar and are in pilot production as we speak. Once production moves out of this phase, improvements will be seen within the solar market place almost immediately.
Trina Solar innovation in technology to further industry
The solar efficiency record set in 2014 by Trina Solar was sitting at 20.76% (this was independently confirmed by Fraunhofer ISE CalLab in Germany) for the p-type PERC cell, and now the company has a great power output record to its name as well.  The results were also published within "Solar Cell Efficiency Table (Version 45)" in the current issue of Progress in Photovoltaics as well as being recognized as a research and development focal point during the 6th World Conference on Photovoltaic Energy Conversion (WCPEC-6).
In total, Trina Solar has set four brand-spanking new world records during 2014 for their p-type PERC cells and modules, which include large-area (156×156 mm2) p-type silicon substrates of 21.40% for mono-crystalline and 20.76% for multi-crystalline silicon solar cells, as well as new peak power output records for commercial PV modules of 335.2Wp for mono-crystalline and 324.5Wp for multi-crystalline silicon solar cells.
"We are proud to have set several new world records for solar PV cells and modules on large-area substrates in 2014 which have delivered improvements to the efficiency, reliability and cost of crystalline silicon photovoltaic devices. Such R&D breakthroughs continue to demonstrate Trina Solar's position as the leader in technological innovations in the solar industry and sets base for future mass production of high efficiency products," said Dr. Zhiqiang Feng, Vice President of Trina Solar and director of the SKL PVST.
An example of corporate and government collaboration in solar industry
For a fairly new company within the industry, Trina Solar seem like they are hell-bent on paving new paths and for good reason too. The establishment of the company's State Key Laboratory of PV Science & Technology is a built-in feature of the corporate structure means that they are dead set on developing newer and better modules.
Statements releases by Trina Solar press indicate that the lab has the support of the China's Ministry of Science and Technology during 2010, and it was mentioned at the World Economic Forum "as a case study illustrating how corporate and government can collaborate to promote, support and invest in innovation and technological development."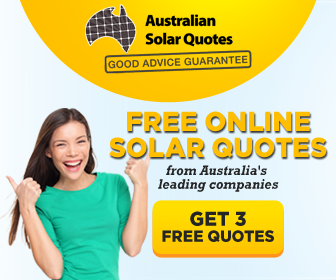 Advertisment - Learn more
As stated by the VP of the company, "At the Trina Solar State Key Laboratory of PV Science and Technology (SKL PVST), our focus is on delivering meaningful scientific and technological innovations."
Photo by: The Climate Group on Flickr