The cost of oil has recently dropped to its lowest point in the past five years causing many to speculate that this oil price crash spells doom for renewable energy and climate change. The trend seen previously is that when oil prices rise, people turn to alternative fuels however, when the prices drop, people tend to forget all about climate change.
Experts have said this might be true but only up to a certain degree. As oil prices drop, the competitive nature of the market begins to drop as well. Major oil companies are looking for new reserves to affordably extract oil as the process of extraction is becoming increasingly expensive.
What this means is that the excess global capital will not overflow for oil resources. If maintaining supply costs too much then it is likely that the trillions of dollars will flow back to alternative renewable energy technologies like solar and wind.
Oil price drop welcomed by renewable industry
Many new extraction sites around the world are not being tapped in entirely due to the economic disaster that the costs for refinery and extraction would amount to. As a matter of fact, Chevron has put one of its drilling projects – in the Arctic Sea, to be exact – on indefinite hold.
In short – oil prices may be dropping but the costs to extract and refine oil are getting higher and higher. This is why many oil companies are putting their projects on hold until the price of oil will hike back up, ensuring they can earn a profit.
In the Middle East the story is no better for the oil companies. Researchers have discovered that the required oil price to continually fund public spending as well as granting the government with a zero budget balance is far higher compared to the production cost of oil.
Oil giants like Saudi Arabia being forced to look into other energy sources
One good example is Saudi Arabia. The $20/barrel oil price might have balanced the nation's budget back in 2003 but now in 2015 this has increased to $90/barrel to meet the same spending needs.
It is because of these increasing expenditures that Saudi Arabia is now turning to solar energy to satisfy its domestic requirements.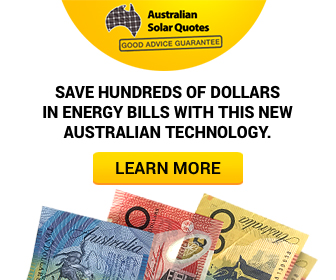 Advertisment - Learn more
On the other hand, the costs for the production and deployment of renewable energy technologies are significantly dropping. Many private sectors in the US, China, Germany, and Denmark have paved the way by installing the highest number of solar installations in just three years.
Lima Summit indicates plans for global transition to renewables by 2050
During the climate change meeting that occurred in Lima, several key points have been raised and these all steer towards a transition in global energy.
One of the main points was a proposal to completely phase out all fossil fuels by 2050. The policy would still allow some fossil fuels to be used but only if their carbon emissions would be entirely offset by cleaning facilities, ensuring that the use of fossil fuel would not affect the environment.
The oil price crash might have initially scared the clean energy industry but the crash is a sign that the fossil fuel industry is coming to an end. The transition to clean energy is moving at a steady pace and the data listed above only goes to prove it cannot be stopped.
Photo by Hello World Media

To reproduce this article, reference: 'article title', originally posted on 'Australian Solar Quotes' with link to this post. Learn more about our media guidelines.
Australian Solar Quotes is committed to providing our viewers with the latest renewable energy news, trends, technology advancements and more so stay in the loop by clicking here and subscribing to our free green-tech and solar energy newsletter.