As the Australian solar energy industry continues to grow and research in the field expands with it, the cost of the renewable energy technology decreases.
Martin Green, director of the Australian Centre for Advanced Photovoltaics said the innovation concealed earlier records without resorting to special laboratory PV cells that people have no chance of buying commercially. Other top performing solar panels convert about 36 per cent of the sunlight into electricity.
A group from the Australian Centre for Advanced Photovoltaics at the University of NSW has reached 40.4 per cent conversion efficiency by using commercially available solar cells combined with a mirror and filters that reduce wasted energy.
Solar energy industry technology continues to grow
Three solar panels were stacked to capture energy from different wave lengths of sunlight, and then excess light from the stacked panels was directed by a mirror and filters to a fourth PV cell.
Professor Green explained that this is the first re-emergence into the focused-sunlight area. He led the way to 20 per cent efficiency levels in the same technology in 1989. The institute was incited to re-examine the technology in part because of the Australian companies' efforts to develop large-scale solar towers using arrays of mirrors to focus sunlight on PV cells.
One of those firms, Melbourne-based RayGen, worked in partnership with UNSW on the project. It is constructing a plant in China with a solar conversion rate of about 28 per cent across the year. Professor Green stated they'd "take them to the mid-30s" for future projects with the technology jump.
Solar energy industry unhappy with RET cuts by Government
Professor Green was not happy with the Federal Government's efforts to scrap the Australian Renewable Energy Agency – which chipped in $550,000 to the $1.3 million Power Cube project – and for its constant attempts to diminish the Renewable Energy Target set for 2020.
He said that a positive attitude to renewables would boost all these initiatives while a negative attitude will suppress them. Clamping down on deployment of renewables will make it more difficult for developments like this to see the light of day.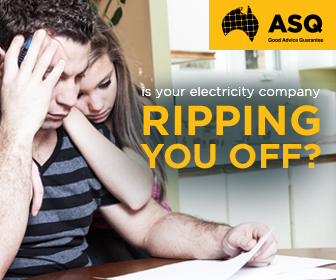 Advertisment - Learn more
After all these projects with the solar energy industry, their ensuing target is to increase efficiency levels of concentrating solar to 42 per cent next year – about half way to the theoretical maximum level of 86 per cent. It's an issue in the cards to be discussed as Sydney plays host to the Asia-Pacific Solar Research Conference.
Untapped potential going to waste according to Professor Green
Professor Green said that it's horse and buggy days as far as solar energy industry is concerned at the moment. "There's just this enormous potential for improvement in efficiency and to turn one's back on those types of developments doesn't seem to be a very sensible strategy."
Results were approved by the National Renewable Energy Laboratory (NREL) at its outdoor test facility in the U.S. as the university's Mark Keevers led the engineering work on the so-called high efficiency spectrum splitting prototype.
Melbourne-based solar power specialist Essential Solar aims to contribute to the renewable energy revolution by providing high-quality renewable energy products to their customers at affordable prices. Essential Solar only use high-tier solar products like Yingli panels and Fronius inverters. Learn more about Essential Solar on their website.