A recent future energy poll reveals a massive 80 per cent of Australians strongly support solar and wind energy. As a result, these two renewable sources were included in the top three energy options according to the Australia Institute.
Coal and coal seam gas were also included in the poll, but were only selected by 35 per cent and 38 per cent, respectively (of the respondents), in the category of the best future energy sources.
The Australia Institute also debunked the notion that exposure to wind turbines caused damage people's health, citing this fallacy had no credible evidence.
Future energy poll sees solar and wind power in top 3
There were over 1,400 people interviewed during the survey. Most of them, about 63 per cent chose solar energy as their choice for the future; with nine out of ten respondents stated that they wanted more renewable solar energy.
Six out of ten people showed their concern about the impact of coal and coal seam gas on the environment. But the Australia Institute states that despite the seeming preference for renewables, coupled with its huge capacity to supply it, the country still produces "only the world average level" of solar power.
Australia still only producing the world average of solar power
While Australia has the potential to supply 40 per cent of the country's energy needs by wind power, the future energy report finds that this industry has been stymied by the considerable negative attention it has received about the wind turbines' perceived health risks.
In this regard, the Australia Institute points out that there is no connection between wind farms and adverse health risks; citing a review by the  National Health and Medical Research to support their claim.
The review of the NHMR revealed that there was "no consistent association between adverse health effects and estimated noise from wind farms."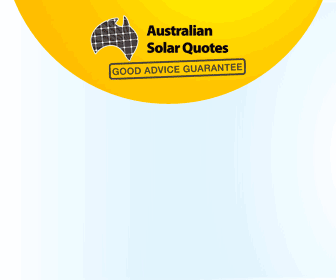 Advertisment - Learn more
"Perceived high levels of opposition have been linked to a vocal minority, with many surveys suggesting high levels of support, especially in community-owned wind operations," states the Australia Institute report.
"Wind turbines do cause bird and bat deaths, however rates are well below deaths from many other causes including climate change and technological advances that are likely to mediate these further," continues the future energy report.
Support for renewable energy continues to increase within Australia
"There has been fairly consistent support for renewables, which will only increase as people realize what's about to happen with climate change," says Dr. Jeremy Moss, co-author of the reports in an interview with the Guardian Australia.
"Future energy within Australia is at a crossroads. Coal is on the way out and we're choosing between gas, wind and solar. The health implications are fundamental, both direct and indirect," he continues.
Moss also rejected the concept that nuclear power and gas, which have lower emissions than coal, should be used as "bridging gaps for future energy" until solar and wind power, along with other renewables, are online.