One of the largest solar PV manufacturer and retailer in the United States, SunEdison, has recently acquired its Australian counterpart, Energy Matters, along with associated companies SunLock and Apollo Energy. The acquisition was already rumoured to be in motion since last September but only recently been officially announced and confirmed.
Energy Matters is not only one of the largest solar wholesalers and retailers in Australia but have also been an influencing figure in the development and implementation of solar technology in the country.
Solar PV manufacturer Energy Matters sold to U.S. SunEdison
Energy Matters was the company responsible for innovating an online sales model as well as the concept of constantly offering premium-end systems. Energy Matters played a vital role in the advancement of solar technology as well as defending financing solar systems in the hopes of lowering overall electricity prices.
It has also been listed in the top 10 solar retailing companies according to the data by Green Energy Markets.
SunEdison is one of the largest solar panel suppliers in America and is already expected to deliver over 1GW (gigawatt) of solar PV this year. However, it has been primarily absent in the Australian market. With this new acquisition this all changes and solar PV manufacturer SunEdison will now be the only major distributor in the country developing its own solar panels.
Australia's only solar panel manufacturer and retailer
The acquisition does pose a revolution in roll out procedures due to the implementation model of Australia is widely dis-aggregated except for the smaller, utility scales. Consumer-based implementation has been separated for the longest time since solar PV installations became widely used.
The plan solar PV manufacturer SunEdison announced a few months back was to implement a different model for financing solar energy in Australia. Instead of systems being bought outright or clientele-based financing, SunEdison would introduce the concept of PPA or Power Purchase Agreement.
SunEdison introduces Power Purchase Agreement to Australian market
The PPA would charge consumers per kilowatt hour of generated electricity, technically leasing the technology to the wide public. This type of financing is quite common in the United States but is rarely ever used in Australia.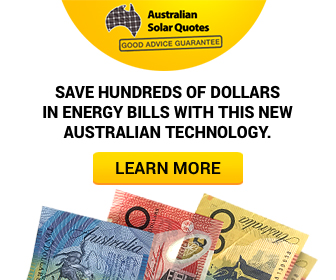 Advertisment - Learn more
Many companies in the country are now looking into PPA because of how appealing it is to larger companies and even to low income houses or rental households. Many tenants renting an apartment or house do not consider buying solar panels outright because they are more likely to relocate before the system expires (around 20 years).
With PPA, consumers will simply be paying for electricity they use but only cheaper, thereby presenting the model as a "pay for ongoing expenses" rather than going for a large capital investment.
Australia has some of the lowest costs for rooftop installation in the entire world but it looks like solar PV manufacturer SunEdison is taking their approach very seriously. With their acquisition they will have a much stronger hold on the solar economy in Australia and may have stronger influence on consumer rates due to their extensive experience in the PPA financing model.
These changes may also improve the implementation of solar technology in the commercial market. Unlike how it is in the US, very few commercial estates invest in solar technology compared to the residential market.
To reproduce this article, reference: 'article title', originally posted on 'Australian Solar Quotes' with link to this post. Learn more about our media guidelines.
Australian Solar Quotes is committed to providing our viewers with the latest renewable energy news, trends, technology advancements and more so stay in the loop by clicking here and subscribing to our free green-tech and solar energy newsletter.