State labor leader, Annastacia Palaszczuk, is still waiting to be officially confirmed the new Queensland premier as the votes for the last five seats of the Queensland election are being counted.
The labor government only requires two more seats to become a majority government in Queensland.
Campbell Newman lost the seat of Ashgrove to Kate jones, making him the first Queenland premier in 100 years to lose their seat in a Queensland election.
Campbell Newman retires following Queensland election loss
Jones used door-knocking and public interaction campaigning rather than media advertising and the LNPs plane-towed banner. Jones said she decided to run for Ashgrove in the Queensland election when she began to recognise a Queensland that she didn't want to raise her children in.
Campbell Newman announced his retirement from politics following the concession of Ashgrove on Saturday night, leaving the party without a leader.
Anna Palaszczuk, or 'the accidental premier' as she is known in LNP circles, said the retention of Queensland's assets is a priority for her government, adding that the LNPs 'only plan' is to sell off state assets.
If Labor succeeds in claiming a majority in the Queensland election, Annastacia Palaszczuk will become the first female to be elected to the position of premier from opposition.
Ms Palaszczuk has also given renewed direction to the renewable energy industry claiming that she wants to provide stimulation and initiatives to encourage the installation of 1 million solar PV systems on Queensland's rooftops.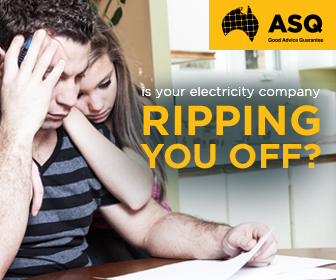 Advertisment - Learn more
Palaszczuk's policy also aims to set a reasonable price for solar panel installation. This comes after the Newman Government cut funding to the solar feed-in tariff for new solar system owners, and allowed energy retailers to set their own rate.
Increased investment in solar power will limit the demand on the electricity grid and minimise the requirement for spending on infrastructure.
Palaszczuk also outlined her plans to allow local councils in rural areas to produce power from renewable energy sources in order to reduce the financial strain to consumers generated by the cost of infrastructure and high power bills.
Tony Abbott denies leadership change speculation
The landslide Queensland election has also strengthened speculation that Prime Minister Tony Abbot's leadership is on unsteady ground, as many believe the perception of the LNP on a federal level negatively influenced the result of the state election.
Prime Minister Tony Abbott has denied claims that his leadership of the LNP is at risk amidst claims that Malcolm Turnbull or Julie Bishop may replace the prime minister,despite acknowledging that his personal approval rating is currently sitting at a shockingly low 27%.