Victoria can finally enter a brand new era for renewable energy with Daniel Andrews Labor government election as well as Ellen Sandell in Melbourne.
A few years ago, Ted Baillieu who was then the Victorian Premier implemented the world's toughest guidelines on wind farms. The restrictions covered a right of veto which allowed homes living two kilometres from proposed turbine projects to block such plans, as well as a ban on wind farms in the state's windiest areas.
Victorian renewable energy enters new era with state election
The laws started a defenseless double standard on sources of energy. The government regulated wind energy more strictly than brown coal and gas. This so-called double standard became even more evident in 2013 when the Hazelwood coal mine blazed for a month and a half, resulting in direct impact to the public.
These anti wind farm regulations had cost Victoria 438 MW of clean energy generation which was sufficient to power 250,000 homes. The scrapped projects which was estimated to be worth $864m have cost $10.5 in economic benefit, $2.1 million income for farmers, 490 construction employment and 64 on-going employment.
The Friends of the Earth want Victoria renewable energy first
The Friends of the Earth held a strong grassroots campaign alongside Geelong Sustainability Group, Macedon Ranges Sustainability Group and Surf Coast Energy in a bid to put Victoria renewable energy on the agenda of the election.
The campaign enables the Labor Party to prove its credentials in renewable energy. Daniel Andrews who was Premier-elect revealed his wind energy policy at the wind farm in Pacific Hydro's Challicum Hills. It was the party's sole environment-related material for social media.
What then are the Andrews Labor government's environmental commitments?
New Victoria renewable energy rules see changes to the anti-wind farm laws
First, they will take out the worst aspects of the anti-wind farm laws of the Coalition. Foremost among these are the 2km right to veto, replacing it with a 1 kilometre buffer zone.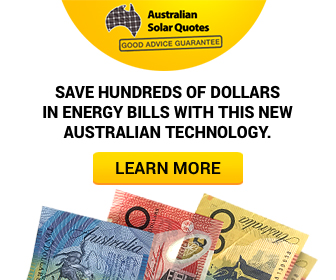 Advertisment - Learn more
The government's Back to Work policy is committed to setup a $200m Future Industries Fund including clean energy technologies. They also revealed a $200m Regional Jobs Fund to create projects that will provide more jobs, including in companies that focus on renewable energy.
They will also have the Essential Services Commission look into the real value of distributed generation and ascertain that energy retailers do not levy additional charges to solar energy customers.
It would appear that the Andrews government will need to create plans for the Victorian renewable energy industry after the restrictions on wind energy are taken out.
There's a rising agreement for the need to create a Victorian Renewable Energy Target so as to restore assurance in the clean energy sector. While the Labor government has not ascertained its stance on this, many Labor candidates in South Barwon and Buninyong have stated their support openly.
Moreover, the Victorian Greens, who are potentially going to gain representation for the first time in the Lower House, have endorsed for the Victorian Renewable Energy Target. Clearly, the historic election has effects on Victoria's federal politics.
Evergreen Solar Power are a high-quality supplier of solar PV systems. They are Australian owned and operated, and fully accredited by the CEC. Evergreen Solar Power install both residential and commercial systems and offer highly competitive and comprehensive warranties on all of their systems. Find out more about their products and services on their website.