With the use of ultra thin carbon nanofibres, Australian engineers were able to enhance silicon solar cell efficiency by 3.8%. Soon people can convert more solar energy from the sun into power with the use of only a few solar panels.
This was made possible through the efforts of the researchers at Australia's Swinburne University of Technology. The team worked with other researchers from China's Nankai University and its development of super efficient silicon solar cells are five times better than the current record.
Solar cell efficiency by Australian engineers from Swinburne
Swinburne University of Technology's Min Gu, a microphotonics expert, said "one of the critical challenges the solar cell faces is low energy conversion efficiency due to insufficient absorption from the thin silicon layer."
In order to attain a spectacular upgrade, they created one-dimensional carbon nanofibre and then used it to enable solar cells to capture solar energy efficiently.
Xi Chen who led the research said,  "This nanofibre exhibits superior light-scattering properties, ultralow absorption loss and high electrical conductivity."
By incorporating solar cells to the nanofibres, the team showed one of the most powerful silicon thin-film solar cells available.
Nanofibres used to improve solar cell efficiency
Even better news is that nanofibres are very cheap to create and can be used in a wide range of technology including supercapacitors, photodetectors, biosensors, and solar cells.
In 2013, the researchers were awarded a $4 million grant to push the efficiency of thin solar cell technology under the Science and Industry Endowment Fund. At the time, they stated that their plan was to use the funding to take a patented thin film solar cell called NanoPlas from the lab to a small pilot project.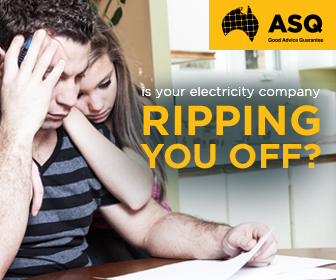 Advertisment - Learn more
The technology works by integrating a tiny layer of nanoparticles into regular thin-film cells so that light can be scattered into the cells. By doing so the amount of light penetrating the cells will increase, improving its efficiency.
The biggest challenge of solar cell efficiency now solved
Professor Gu said this technology tackles the greatest challenge of thin film solar cell efficiency: cost-effectiveness, so that it can become a viable option for the building industry.
Professor Gu stated that the NanoPlas technology can be integrated into building glass in the same way that one adds a tint layer to a car glass window. This wonderful technology can make solar energy more attractive to the household market.
With the Australian engineers discovery, homes and businesses can look forward to a brighter future literally because solar cells are bound to be more efficient in obtaining energy from the Sun. As more and more inventions are made and newer technologies are introduced, Australia and the rest of the world can expect better solar cell efficiency that will significantly cut energy costs.