Between the years 2012 and 2013 the total amount of global financing towards renewable energy technology and climate change alleviation dropped by a total of $28 billion. At first glance it looks like bad news but scientists and economists are stating it is also because of cheap solar installation costs and a reduction of production costs.
Technology production costs continue to decrease
According to a Climate Policy Initiative news report, one of the reasons why funding is dropping year after year is the growth of cheap solar PV installation costs. Solar technology is advancing so rapidly that the cost for deployment is dropping at jaw-dropping rates.
To put it into perspective, the costs for deploying/installing solar PVs in 2013 was $40 billion less than the costs for the deployment/installation of the same number in 2012.
2013 saw a total private investment worldwide equaling up to $193 billion. This is $31 billion lower than the summation of investments the previous year. 80% of this drop is accredited to lower costs for solar PV installation.
Renewable energy industry still moving forward after funding decrease
The drop in financial investment towards renewable energy technology won't necessarily be affecting PV installations and use. As a matter of fact, despite the $19 billion drop in investments in the solar industry, 2013 still achieved 5 GW (gigawatts) more capacity than 2012.
In total, 2012 saw 32 GW of solar installations from all over the world. 2013 saw 37 installations but it cost tens of billions of dollars cheaper.
One of the best things to take from the data is that cheap solar installations will guarantee less reliance on coal power plants and other climate-affecting energy sources. Sweden is already on the move to make more than half of its major cities depend on renewable technology.
If one were to look solely at solar technology and its function for clean electricity then there are a lot of positive outlooks to consider but the numbers don't tell the whole story. As the Climate Policy Initiative had stated, the current situation still remains grave and threatening.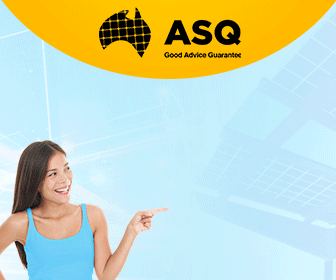 Advertisment - Learn more
This is because solar energy is not the only concern of global financing. It is not the only face of fighting climate change. Global funding also has to take into consideration the costs for implementing environment-friendly transportation and buildings, lowering carbon emissions, and more.
The International Energy Agency stated that 2013's low-carbon investment (a total of $331 Billion) amounted to only a third of what was required to prevent dangerous levels of climate change in 2050. As each year's investments fall, the world is lagging more and more behind from reaching its long-term goals.
Then there are instances where investments are going the exact opposite route. Renewable Energy Investment in the majority of Europe crashed last year although countries did manage to pursue increasing amount of solar PV installations.
In Australia, negotiations to prevent cuts from climate change policies were suddenly abandoned and the prime minister even removed carbon tax as well as implemented a new policy that would, in theory, fund coal and fossil fuel corporations instead of taxing them for pollution.