Australia Prime Minister Tony Abbott opened the G20 Summit and critics are calling his speech a disastrous missed opportunity.
He could of talked of future policies and world agreements but instead complained and whined to the world leaders.
Where other leaders would open with an inspiring speech on future reform or world-changing policies, Tony Abbott boasted of ill-received achievements and his difficulties regarding the new policies. To be more specific, the prime minister discussed his difficulties passing a $7 tax on GP visits.
Tony Abbott missed opportunity on world stage
First things first: Tony Abbott spent several of his opening lines boasting of things other nations would consider ill-decided. The prime minister "thanked God" for Australia's policies to stop illegal refugees and then continued to boast about his government's abolition of carbon tax.
Bill Shorten, Head of the Labor Party, declared the Prime Minister's opening address as "weird and graceless". He also criticized the prime minister's candid approach. To put it in perspective, Tony Abbott requested the world leader's at the G20 summit to "speak from their hearts, not from scripts".
Tony Abbott wastes time to on irrelevant topics
He even asked that they all address themselves by their first names. It got worse when he spent time discussing domestic concerns.
The majority of his speech consisted of whining about the $7 GP visits tax reform. It was only recently when the prime minister announced the plans to alter the country's medical care platform by mandating a $7 fee for every doctor visit – $2 goes to the general practitioner and $5 to the government.
Protests haven't been subtle. 400 people gathered to bury their heads in the sand and collectively told the Prime Minister to "get his head out of the sand". This did not dissuade the prime minister and it looks like the new changes are imminent.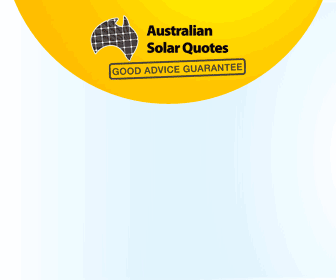 Advertisment - Learn more
Critics question the motive Tony Abbott had in muddying summit waters
Another area that the Prime Minister wasted time on was his effort to build more roads and renew the rail system of Australia. What they had to do with the G20 summit is having everyone – the UK political leaders as well – scratching their heads.
One topic that Tony Abbott tried to avoid at all costs was climate change. Before the whole fiasco with the GP tax reform he was already in heated debate due to his support of Direct Action and the aforementioned removal of carbon tax.
Tony Abbott is also seen as a strong support for coal. He did state recently that he will stand up to support the coal industry and he also stated that "coal is good for humanity". Of course this in total abolished many of the policies in regards to renewable energy such as solar, wind, and biodiesel.
Despite his efforts, however, US President Obama challenged Tony Abbott in regards to climate change. President Obama demanded change and a new outlook in regards to climate change and renewable energy but Tony Abbott's response was sheer denial of the fact.
"Climate change has no effect on the country's economic growth" was the general reply of Prime Minister Tony Abbott.
In response to this, Shorten mentioned that Tony Abbott needed to "act as the Prime Minister" and not focus on silencing any and all protests against his decisions regarding climate change and the country's energy consumption.