Due to the huge surge in gale-force winds caused by Hurricane Gonzalo, UK wind farms has outstripped the country's nuclear power stations in producing energy, according to the National Grid.
Amidst the devastation caused by the stormy weather, including one death, several injuries, and the disruption of UK flights, the renewable energy industry found one silver lining.
Wind farms record energy production
On October 21, in the span of a 24-hour period, wind farms were able to generate 14.2 per cent of the country's total production of energy. In contrast, nuclear power only supplied around 13.2 per cent.
The time when a wind farm can significantly affect the supply of electricity has finally arrived. In a positive way, this event can dramatically affect the distribution of the electricity in the future.
Wind farms triumph
The feat was just another triumph for wind energy. Based on data gathered from the National Grid, wind turbines generated 6,372 megawatts last October 18. This is a record production for wind energy which is about 20 per cent of the country's electricity required, although it was generated during the weekend when the demand is quite low.
But hurricane Gonzalo cannot take all the credit for the lion's share wind farm technology has taken from nuclear power. There are certain faults in the country's nuclear reactors which forced eight of the total 15 nuclear plants to be out of commission.
The UK was left with less than 50 per cent of its regular nuclear energy production because the nuclear reactors in Dungeness, Hunterston, Sizewell, Hartlepool and Heysham were all undergoing scheduled repair work and maintenance.
However industry insiders believe that the ascendancy of wind power over nuclear energy is not expected to last long. A government spokesman said a 'diverse energy mix' was essential to the country's energy security.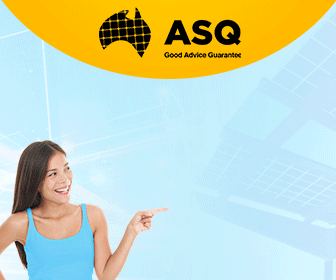 Advertisment - Learn more
"We're preventing a predicted energy crunch by turning around a legacy of underinvestment and neglect," the government spokesman said.
"To deliver this, we need a diverse energy mix that includes renewable sources like wind and solar alongside nuclear and technologies like carbon capture and storage so we can continue to use fossil fuels in a cleaner way," he added.
Wind farm controversy
Wind farms caused some controversy in rural areas because residents here frequently objected to their construction as they affect their properties. This moved the government to restrict the areas where new wind farms will be built.
Former UK Environment Minister Owen Paterson, in a speech at the Global Warming Policy Foundation on October 15 appealed for the ministers to scrap funding on environmental technology and scrap the 2050 climate targets, saying that investment is unsustainable.
He even condemned wind farms for "soaking up" subsidies and generating a "paltry" amount of power. Paterson urged for funds to be used in building several small nuclear power plants instead.
But Jennifer Webster, spokesperson of the trade body Renewable UK, said that wind farms have been unfairly criticized as inefficient, ugly and expensive. According to her, wind turbines are treated as "easy whipping boy for political opponents and vested interests."
"Wind power has been quietly powering millions of homes across the UK and providing a robust response to its vocal detractors," she explained.