London's red phone booths maybe old and outmoded but that don't mean they can't be put up to speed with current trends. Recently, two graduates from the London School of Economics are planning to change them into solar-powered charging points that consumers can use for their mobile phones.
This latest development is far more avant-garde than what the British Telecom wanted to do with them. In 2008, this company basically started to give them away for just £1 each. They wanted the local community to adopt a phone booth and turn it into something else, like a library or a small pub.
But that is already past now. At the moment, Harold Craston and Kirsty Kenney, founders and owners of Solarbox, are planning to change these iconic red boxes into something that will be very useful to modern day Londoners as cell phone chargers.
The inception of solar powered phone booths in London
"I lived outside a vandalized old phone box during my second year of university and thought, surely we can find a new use for these iconic, yet disrespected British structures," says Harold Craston, Solarbox founder and a recent graduate of the  London School of Economics.
"The idea to make them free and solar powered was born out of our interest in the use of public space and London's green agenda," he adds. Harold established his company with his classmate Kirsty Kenney.
The two lamented the state of the phone booths because despite their iconic status, they have been practically useless in the past years. They thought of a solution: to retrofit solar-powered charging points to the red telephone booths all over London.
Advertisements making Solarbox service free
Through these upgraded boxes, Solarbox will offer free charging for mobile devices. But there's a catch: while a phone is being charged, the user will be shown product advertisements. It is still a good bargain, though.
To refurbish the old phone boxes and make them look like new, Solarbox will give them a new coat of green paint. A solar panel will be installed on the top of each box. In one day, the panel will be able to provide enough power to charge approximately 100 mobile gadgets.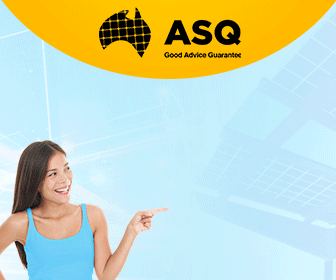 Advertisment - Learn more
Charging rate at the booths will be at maximum speed. The phone booth chargers will still be usable at night because a battery will also be installed in each booth. This battery will store energy during the day, and disburse it to those who will use the charger at night.
The project is funded by ads from companies such as Tinder and Uber. It has also secured grant funding of about £15,000 through various competitions. Kirsty and Harold are also offering free ad space to local musicians, artists and social enterprises.
"We used our first box as an 'urban green space' during our launch week," says Harold. "We invited buskers along to perform, brought plants along and had a large piece of street art in place," he continues.
They wanted these charging stations to double up as community space. "…we want every Solarbox and its immediate surroundings to be used as a positive public place," Harold adds.