CEFC announces the entry of US solar giant SunEdison to the rooftop solar market in Australia. This move also helps local solar panel manufacturer Tindo.
Up to $120 million is made available by the Clean Energy Finance Corporation to help unlock the barriers in funding rooftop solar systems.
CEFC also hopes that this move will open up the market to solar leasing and similar business enterprises by eliminating up-front expenses. CEFC commits $70 million by way of senior debt finance to attract SunEdision to Australia. This will also help open up a fresh range of new finance products which involve power purchase agreements and solar leasing arrangements. On their part, SunEdison commits$46 million for the same purpose.
CEFC and Tindo
This company is also helping local solar systems manufacturer Tindo with an amount of $20 million. This will allow Tindo to offer similar products with the cooperation of local organizations such as Lighthouse Infrastructure and Impact Management.
The Clean Energy Finance Corporation will also earmark $30 million to encourage power purchase agreements to a company supported by Angeleno Group, another United States group, and Kudos Energy in Australia. This will enable the companies to install and own rooftop solar arrays and sell electricity to the occupants of the building under a 15-year purchase power agreement. Such arrangement will be very attractive to commercial, as well as residential customers.
When a building tenant or homeowner moves elsewhere, they can assign their PPA to the other tenant or homeowner that will take over the place. This will help them avoid being locked in for the long term. The funding being offered by CEFC will be split between three companies across three market segments. With the availability of this money, the pay-as-you-go solar systems will be more attractive and accessible to a wider range of businesses and homeowners.
Building Demand in Australian Market
Unlike that of the United States, finance programs have not been accessible to residential and commercial solar installations in Australia since 2012. In California, for instance, 75% of new solar system installations were made possible through financing and solar leasing.
It will be different now, with the introduction of this funding of $120 million. By injecting this kind of financing, CEFC hopes to build confidence in the system and help expand the demand of solar photovoltaic systems in the Australian market.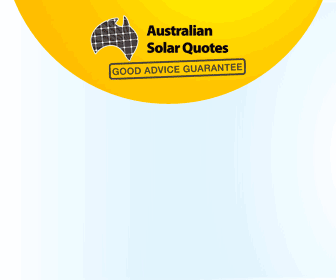 Advertisment - Learn more
"With the CEFC's finance, SunEdison is able to introduce a number of financing models to Australia, using our global experience, that will provide an immediate cost saving to customers and expand the use of solar resources here," stated Pashupathy Gopalan,  President of SunEdison for South Africa, the Middle East and Asia Pacific.
Tindo
The funding for Tindo, on the other hand, will enable the company to create, install and own rooftop solar arrays and offer the electricity generated to the building occupants under a power purchase agreement. Tindo will be focusing their efforts to small and medium-sized businesses, residential customers, and government institutions.
This company hopes to use this business model to expand its interests and business operations. Tindo is currently producing less than 10 MW solar panels, which is very small compared to other international solar panel manufacturers.