A solar car designed to overcome "range anxiety" has set a land speed record in Australia. The Sunswift eVe, designed and built by University of New South Wales students, has beaten the previous world record for the fastest long-range electric vehicle.
There are many solar cars out there capable of a long range, and many more other solar cars capable of even higher speeds," says Rob Ireland, the Sunswift design team leader. It appears that their solar car has overcome performance and practicality issues which have continuously plagued previous solar car designs.
Sunswift eVe
The design and production team of Sunswift eVe tested the solar car at the Australian Automotive Research Centre in Victoria. Sunswift eVe reached an average of 100 km per hour over the 500 kilometre track breaking the previous record of 73 km per hour set in 1988. The Federation International de l'Automobile still has to ratify the record, but based on its performance, Sunswift eVe is undoubtedly the fastest electric car ever to make a significant margin in a 500 km distance course.
Practical for the Everyday Motorist
The eVe will be attractive to today's motorists because of its practicality. It has two seats and four wheels, just like any conventional car used by millions in the world today. It is easy to mistake it for a regular car and not a cost-efficient solar car. This solar car has a top speed of 140 km per hour (87 mph). A single charge of its lithium-ion batteries connected to C60 Sunpower silicon cells enables it to cover 800 kilometres.
Sunswift eVe's motor is supplied by the Australian National Science Agency CSIRO, and operates at 97% efficiency. That means this solar car consumes energy only as much as a kitchen toaster. Sam Paterson, the project director said that the Sunswift eVe was designed to have more conventional car features than their previous solar cars. Although it was built to compete in the World Solar Challenge, they hope it will one day be accepted as a practical everyday car.
This project was given a funding of $20,000 so that it can successfully compete in the World Solar Challenge. They are still seeking support from the public. Being able to break the land speed record, the project team hopes that this financial support will now be forthcoming. With its design departing from the "spaceship" character of previous solar cars, the eVe will be more attractive to practically minded motorists who are looking for conventional looking solar cars. The look of the eVe is not really different from most modern cars on the road today.
To attract the public to support the project, the development team is offering certain "rewards" for those who would like to pledge certain amounts of dollars. The "rewards" range at different values, including the opportunity to test drive the eVe around the race track. The future looks great for Sunswift eVe because of its new land speed record. Many people are now beginning to realize that solar powered cars can be used as a practical mode of transportation.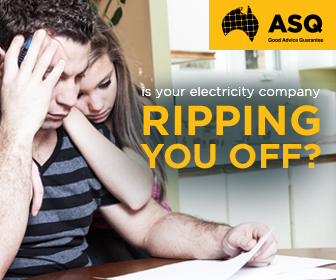 Advertisment - Learn more