The battery lives of mobile devices today are spent in less than half the time that you charge them. And the SunPartner Group in the quaint little French town of Aix-en-Provence decided to do something about it by creating a technology that enables mobile phones to charge themselves by using invisible solar panels. SunPartner, a start-up with only 30 employees, was not the first company to think that solar energy is capable of charging phone batteries.
Sharp's Solar Hybrid and Samsung's Crest both tried to put invisible solar panels on their mobile phones' backs and did not quite catch on, but that is mainly because mobile phone owners remained inclined to put their units face up, not face down, because they do not want the surfaces of their units scratched. SunPartner countered this by putting the invisible panels on the front of the unit.
But this is difficult to achieve when it comes to mobile devices, especially because the current phone fronts are nearly all screen displays. Another start-up, Ubiquitous Energy, is developing precisely that kind of technology that enables solar cells to be transparent like invisible solar panels with materials that let visible light pass and absorb only ultraviolet (UV) and infrared light.
Ubiquitous Energy, Massachusetts Institute of Technology's (MIT) spin-off, is not alone in this aspect, either. The University of California at Los Angeles (UCLA) researchers are taking the same route while those at the University of Cambridge have been weaving these cells into OLED (organic light emitting diode) displays to capture light that leaks from the OLED elements' edges and from out the mobile phones as well.
How the Invisible Solar Panels Work
SunPatner's is keen on a lower technology approach as it aims to make the technology available to the public ASAP. Stripes of thin-film standard solar cells are used, alternating them with pieces of transparent film – invisible solar panels. An additional layer of small lenses is then added to enable the image coming from its screen to spread and make the opaque stripes disappear and concentrate any incoming sun's rays.
According to SunPartner's Matthieu De Broca, their current prototypes are currently transparent at 85% but they hope to hit 90% with their future versions. Putting together related electronics and the invisible solar panels required for conversion of the voltages from the displays will put an additional tab of $2.30 to the overall cost of each mobile phone.
Phone Batteries with Integrated Technology Available This Year
SunPartner's technology, which currently has 30 patents to it, is not replacing the conventional wall charger, De Broca said. Invisible solar panels, at this point, extend the battery's life for at least 20% with normal use. It can also keep up with the mobile phone's power drain when left idling in regular daylight environment.
Founded by businessman Ludovic Deblois and optician Joel Gilbert, SunPartner is currently at work with different manufacturers of mobile devices, including Nokia, in the development of prototypes and expects the first phone batteries with the integrated technology to be available this year.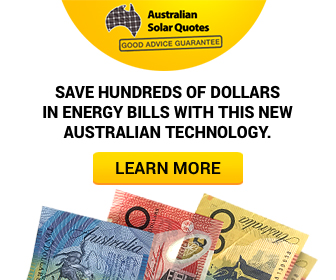 Advertisment - Learn more