A future project as gargantuan as the $5bn gigafactory by Elon Musk can be overwhelming but as you will soon learn, there are numerous benefits and everything is on ground level.
The figures are staggering: investments = $5bn, tax break in the state of Nevada = $1.25bn, 50 gigawatts (GW) battery storage capacity by the year 2020, 500,000 cars a year, and 6,500 jobs.
A Giga Factory for 50 GW Battery Power Manufacturing
This future gigantic factory means Musk is paving the way to increase the level of manufacturing lithium-ion batteries and making them as efficient as they are affordable. It would not just be the Tesla car that you own that will get power but your home as well, is what this monumental Musk project is saying.
15 GW has been allocated for direct funnelling to stationary storage systems for energy out of the 50 GW battery power which Tesla is aiming to produce in this gigafactory in six years' time. Tesla and SolarCity have operated separately for years but that has changed lately. Tesla will utilise SolarCity's customer base to see how small battery packs can be created.
The Future Home Energy Storage
This future battery pack will be lightweight yet powerful to sit in a garage four inches from its wall. That is like saying that home storage could fit into a gadget or device with the size of a nest thermostat. The use of SolarCity's customers can help Tesla determine what customers would need, or want. While a partnership is possible, Tesla "couldn't" provide SolarCity the exclusivity, most likely for competitive and financial reasons.
Batteries capable of sufficient solar energy storage these days are too large and bulky to be placed onto one residence. As they continue to work together with the use of SolarCity's customers, both companies hope to down scale the battery size as soon as possible. This idea, first broached in the latter part of 2013, was originally conceptualised as a SolarCity DemandLogic product. Using a complex set of algorithms linked to a homeowner's energy system, it will have the capability to discharge energy from a single Tesla battery during peak hours.
35% for Utility, 65% for Solar
Future solar production would decrease gradually as the sun starts setting, usually between 5:00 and 5:15 PM, at which time the homeowner would automatically rely on the traditional utility. This is when Tesla's battery steps in and acts as the temporary source to allow the homeowner to meet energy requirements without being wholly dependent on the utility and compelled to pay its peak prices. The battery would have been fully charged the next morning at sunrise, restarting the cycle.
The dependence on utility, Elon Musk believes, will not entirely be eliminated, with more or less 35% of energy derived from it. The 65%, however, will utilise solar power. This dual system, he added, may be helpful in keeping more power usage off the conventional grid and encourage households to find means and ways to be self-sufficient. According to Musk's first cousin, Lyndon Rive, SolarCity's CEO, the grid has its uses as well as its needs.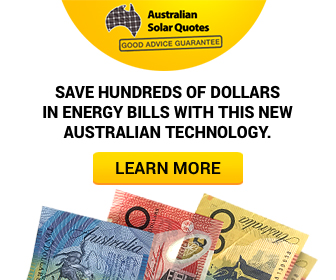 Advertisment - Learn more