Tesla announces that it has signed a deal to build more than 400 new charging stations in China resulting in the company's stock making another record-breaking drive.
Tesla Partners with China Unicom
In an announcement via a wireless carrier, Tesla Motors said that it has inked a deal that will allow the company to almost triple the number of its charging stations in China. Investors responded positively to this news by sending the stocks of the electric-car manufacturer to record highs.
The 400 charging stations that Tesla will build will be distributed across 120 cities in China. It will also build 20 supercharger stations at various China Unicom retail outlets. This was confirmed in the announcement issued by Lis Jarvis-Shean, Tesla spokeswoman.
"We have been working with China Unicom already. China Unicom is our in-car 3G connectivity service provider of Tesla – so we are depending our cooperation with them," said Javis-Shean.
Tesla's business commitment to China Unicom, one of the largest telecom companies in China, goes a long way. This company provides the 3G in-car technology for Tesla Model S cars in China.
This recent initiative is significant because it will add considerable numbers of new chargers to the present network of 200 charging stations. Officials of Tesla Motors said that Chinese customers will be able to use the new charging stations for free.
With this move, shares of Tesla rose more than 2.5% last week, while China Unicom rose more than 3%. With this development, Tesla stock has increased approximately 80% this year. To date, the increase has gone up more than 330% in 2013.
Tesla Profitibility Projection
Tesla CEO Elon Musk believes that by the year 2020, his company will be able to sell 500,000 cars every year. But that will largely depend on the company's success in China's emerging markets.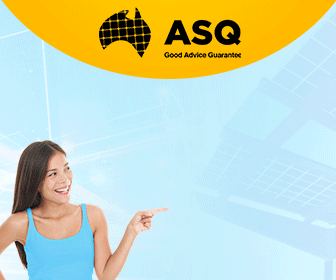 Advertisment - Learn more
At present, Tesla already has over 200 charging stations in China, together with 13 superchargers, and is even increasing its infrastructure in a crucial market. With total sales of 22 million cars in 2013, this country leads in car manufacturing around the world.
China's car production is equivalent to about one quarter of the world's total production of 82.8 million vehicles. The country is also encouraging the shift to electric vehicles among its citizens.
Part of the inducement, according to a Chinese state agency is that sales tax of electric cars will be stopped. This is on top of the savings already being enjoyed by car buyers in the form of rebates from the Chinese government.
With these incentives, the government hopes that electric and hybrid cars will help cut down on the worsening air pollution covering most of the urban and metropolitan areas of the country.
A Chinese official of an electric car manufacturer told the press last week that the country is also considering a gasoline tax to fund more electric car charging stations. "While the government can't force consumers to buy electric vehicles, it can mandate the construction of charging stations," said Wan Chuanfu, Chairman of BYD, a car and rechargeable battery manufacturer.