Eco Kinetics, a leading supplier of solar energy systems in Australia finishes the biggest solar commercial project Australians have ever seen.
The property where the project was established is owned by the LGS (Local Government Super) at Macquarie Park, in the high tech commercial zone near North Ryde in Sydney.
Eco Kinetics is a Gold Coast solar power company provides a wide range of high quality solar power systems for the wholesale market.
Their products include solar panels, solar inverters, and solar mounting systems.Eco Kinetics sells a high quality range of inverters from SMA, Delta Energy Systems and the Oelmaier Inverter from Capacitor Technologies, also an Australian company.
They also distribute eco-Solarmount PV Mounting System, another Australian made product.
Eco Kinetics Beginnings
In joint venture with Tianwei, a Chinese company, Eco Kinetics manufactures and supplies solar panels made in Australia beginning in the late 2011.
With the completion of this huge solar commercial project, this company rides high in the supply and distribution of eco-friendly solar panels and solar systems market.
This project, according to managing director Edwin Cywinski, was originally planned to supply 62 kwp of solar panels only.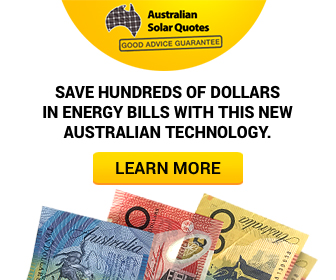 Advertisment - Learn more
"But our in-house engineering team came up with a solution which lifted this to 100 kwp, significantly improving electricity generation, efficiencies and reducing carbon emission rates," according to Cywinski.
By completing this huge solar project, Cywinski added "Eco Kinetics were able to demonstrate a significantly better outcome by re-engineering the original concept being considered by the owner."
Solar Project Completion
The completion of this commercial solar project will boost the capacity of this gold coast solar power company even more. Right now, it is just a subsidiary of ASX listed CBD Energy.
Eco Kinetics design and install renewable energy equipment for domestic and commercial customers. CBD bought the company for $13 million in February.
This company has an annual growth of about 900 per cent and they are expecting revenues to peak at $50 million in the next 12 months.