Today, you don't need the sun shining intensely to get solar energy. New developments in photovoltaics enable the use and storage of solar power even when it is cloudy. Abundant and bright sunshine is no longer critical for the production of commercially viable solar energy systems, which can be beneficial for parts of Australia with a colder climate and low annual solar radiation, including Victoria and Tasmania.
More and more photovoltaic systems in the future will be made of polymeric or organic materials printed in custom shapes through 3D printing. 3D printed organic photovoltaics are proven to be more productive when the sun is less intense than when it is in full radiance.
NPL's 3D Printed Organic Photovoltaics Research
The National Physics Laboratory in the UK has been conducting research on these 3D printed organic photovoltaics, and has proven their remarkable ability in this regard. And since 3D printed organic photovoltaics are made from naturally occurring materials, they can be produced quickly and therefore can be deployed in larger areas with the help of a 3D printer.
Scientists at the NPL say that 3D printed organic photovoltaics are more effective by up to 3% on cloudy days than on sunny days. That means solar panels made of organic substances can work no matter if the sun is shining or not. This totally revolutionizes the concept of solar energy.
To be commercially viable, any energy production has to be environmentally sustainable. Since a 3D printer has so many advantages, it may be the best choice for manufacturing 3D printed organic photovoltaics.
Giant manufacturers such as GE and others are already taking advantage of 3D capabilities and have already utilized 3D printed organic photovoltaics. With the emergence of organic materials as basic source for PV production, the key therefore in the future of solar energy is 3D printing.
3D printing's most advantageous feature is its ability to customize the sizes and shapes of its finish products. Today, solar panels are basically square and rectangular in shapes. With their limited shapes, there is a corresponding limit in their design and deployment.
The organic photovoltaic cells are composed of small organic molecules. When exposed to the radiation from the sun, they act as semiconductors. But that is not what makes them remarkable as solar cell alternatives.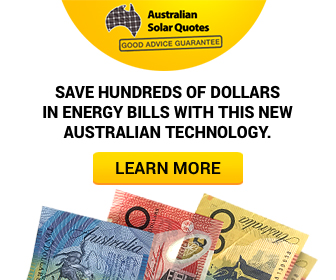 Advertisment - Learn more
These PVs can be dissolved in a solution which enables them to be used as a source for a 3D printer. Hence, they can be printed in different shapes, colours and sizes. Admittedly, 3D printed organic photovoltaics are not as efficient as conventional as the silicon-based PVs but constant development is being made to improve their output. Right now, they can only produce 50 per cent of the voltage.
The raw materials used in the production of 3D organic photovoltaics are thin and flexible, just like pieces of cloth. They are very light and can be printed in sheets. The material's high adaptability had encouraged design engineers in Fiat and Ford to test it if it can be integrated in their car roofs, as a help in powering the cars' electrical systems charging the batteries.
Even if these 3D printed organic photovoltaics cannot produce more power now, their efficiency in generating power from the available light is very remarkable.