KB Home, one of the nation's premier homebuilders, will include solar power systems as a standard feature of its Built to Order™ homes in select communities in Central Florida. The systems can help KB homeowners reduce their monthly energy bills by as much as 50% when compared to a typical resale home and lower their cost of homeownership for years to come. KB Home's Fisher Plantation in Apopka will be the first community in the area to include solar power systems as standard.
"We're excited to take a leading role in bringing solar power systems to the mainstream in Central Florida," said George Glance, president of KB Home's Central Florida division. "While many love the year-round warmth and abundant sunshine we are lucky enough to enjoy here in Florida, staying comfortable in this weather can also take a toll on our wallets when we get the monthly electric bill. Consumers who buy a Built to Order™ KB home with a standard solar power system get the value of a custom home-like experience plus the benefit of having the sun help reduce their energy bills."
To illustrate the potential benefit of solar power systems and the many other energy-efficient features of its homes, KB Home provides consumers with its Energy Performance Guide® (EPG®), which shows an estimate of both monthly energy costs for each home as designed as well as estimated monthly savings over a typical resale home. For example, at KB Home's Fisher Plantation in Apopka, a one-story, three bedroom home with the standard solar power system included, is estimated to save a homeowner over $1,200 annually on energy costs when compared to a typical resale home. Pricing for these homes will start in the low $200,000s.
Fisher Plantation is KB Home's newest community of Built to Order homes in Central Florida. Homebuyers have their choice of seven home designs with three to six bedrooms, two to four and a half baths and two- or three-car garages. The one- and two-story homes will all be built on the community's extra-large homesites so owners can enjoy ample outdoor living space.
All designs can be customized to suit each buyer's style, needs and budget. Buyers can opt to transform multipurpose rooms into home offices, additional bedrooms or media rooms, and can also incorporate spacious covered patios into select designs. All interior décor selections are made at the KB Home Studio, where buyers meet with a design consultant to choose all the personalizing details of their new home, from cabinetry and appliances to flooring and lighting.
The introduction of solar power systems as a standard feature of homes at select KB Home communities in Central Florida further expands on the builder's successful solar power initiative that began in Southern California. From an initial offering at a small handful of communities, the initiative has grown to now include nearly 30 KB Home communities throughout Southern California.
by Solarbuzz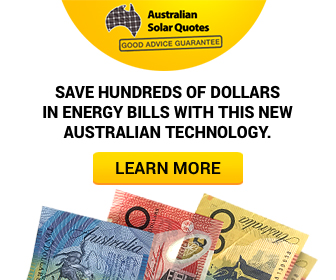 Advertisment - Learn more