The solar panel installation marathon has begun at the Hervey Bay Solar Farm in Queensland. The first soil has been turned on the $2.7 million Fraser Coast Community Solar Farm.
State Energy Minister Stephen Robertson and Fraser Coast Mayor Mick Kruger together turned the first sods for the project, which will see contractor Ingenero build the 396 kilowatt solar farm.
The 2600 square meter Hervey Bay Solar Farm will comprise 1584 individual solar panels.
"The Hervey Bay solar farm will generate approximately 630 megawatt hours of energy annually – enough to power approximately 100 homes – and save around 600 tonnes of carbon emissions each year," Stephen Robertson said.
"It's also the first time in Queensland that a stand-alone solar farm has been integrated with a major commercial and industrial sector business."
Also at Hervey Bay, Queensland Health is spending $1.3 million on a 266 kilowatt solar panel system at the Hervey Bay Hospital.
Stephen Robertson said that the Queensland State Government was spending $4 million on solar energy projects in Hervey Bay.
Ergon Energy welcomes the assistance from the Hervey Bay solar farm as demand increases and electricity prices increase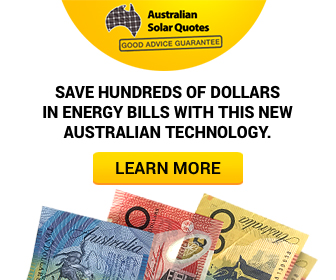 Advertisment - Learn more